News

Variety: Legendary's Godzilla Sequel Aims to Cast O'Shea Jackson Jr., Ken Watanabe

posted on by Rafael Antonio Pineda
Straight Outta Compton & Last Samurai stars could join Millie Bobby Brown, Kyle Chandler, Vera Farmiga
---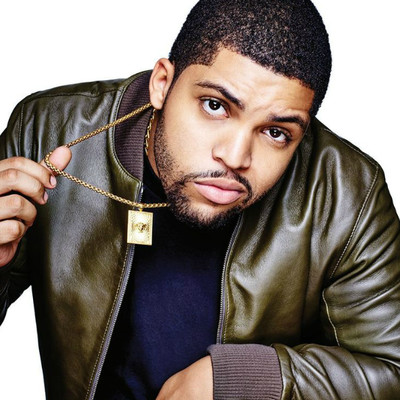 Entertainment news magazine Variety revealed on Monday that O'Shea Jackson Jr. (Straight Outta Compton) is in negotiations to join the cast of Godzilla: King of Monsters, the sequel film to Legendary Pictures' 2014 Godzilla movie. Variety also mentions that Ken Watanabe (The Last Samurai, Letters from Iwo Jima, Inception) will likely be the only cast member to return from the 2014 film.
Variety had previously noted that Legendary has yet to announce whether Bryan Cranston, Aaron Taylor-Johnson, and Elizabeth Olsen — the stars of the 2014 film — are involved in the sequel.
Variety revealed in January that child actor Millie Bobby Brown (Stranger Things) will appear in the film. The Hollywood Reporter revealed that Kyle Chandler plays a scientist and the father of Brown's character, and also revealed last month that Vera Farmiga (Up in the Air, The Conjuring, Bates Motel) will play the mother of Brown's character.
Michael Dougherty (Krampus) is directing the sequel, after co-writing the script with his Krampus writing partner Zach Shields. Dougherty previously led the writing room collaborators who brainstormed how to unite the current Godzilla and King Kong projects under Legendary's "MonsterVerse" franchise. Alex Garcia is producing the project for Legendary.
Godzilla: King of Monsters was previously known as Godzilla 2 before Legendary announced the film's new title in December. The film is slated for March 22, 2019. The planned Godzilla vs. Kong crossover film is slated for May 29, 2020.
Director Gareth Edwards, who directed the 2014 Godzilla film, left the Godzilla sequel project last May. News source Deadline described the split as "amicable."
Legendary Pictures had transferred its Kong: Skull Island prequel film from Universal Studios to Warner Bros. in September 2015 to allow for the possibility of the Godzilla vs. Kong crossover. Warner Bros is planning to develop a new "ecosystem" of both new and classic giant super-species.
Source: Variety (Justin Kroll)
---