News

Anime Limited Updates

posted on by Andrew Osmond
---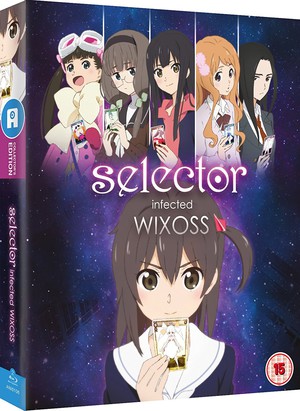 Anime Limited announced the following:
- Selector Infected WIXOSS will be released as a Limited Collector's Edition (pictured) on May 15, but it will now be a Blu-ray only release, due to licensor restrictions.
- Mobile Suit Zeta Gundam Part 2 and the Vision of Escaflowne DVD have both been moved back to May 8. (Zeta Gundam Part 2 has been delayed because of BBFC approval; Escaflowne was because of a delay in artwork approvals.)
- Tokyo Marble Chocolate will now be released on May 29.
- Shimoneta: A Boring World Where the Concept of Dirty Jokes Doesn't Exist is due April 24 on Blu-ray and DVD; Anime Limited confirms that this will be the uncensored version.
- Shomin Sample has been currently removed from the schedule, but not cancelled. It had been previously planned as a Blu-ray/DVD combo release. 'However a licensor request has meant this is no longer possible as the DVD component would have to authored in PAL format... It is cost prohibitive to author a PAL master for this title. On top of that the overall quality from a PAL master is worse than an NTSC master, and is not the quality we aspire to... Until we have been able to get clarification on a number of details when it comes to releasing this – including whether a Blu-ray only release is possible – we have taken the decision to remove this title from retailers listing for now.'
Anime Limited adds, 'Rest assured that Shomin Sample will get a UK release at some point. We just can't comment on how and when that will be at this point in time.'
---