News

Augmented Reality Girls Trinary App's 2nd Promo Video Highlights Features

posted on

2017-04-21

04:00 EDT
App debuted on April 13 with anime
---
The official website for Toei Animation and Gust's Augmented Reality Girls Trinary (Kakuchō Shōjo-Kei Trinary) "anime cross-link role-playing game" smartphone collaboration project's app began streaming a second promotional video for the project on Thursday. The video highlights the app's features, including communicating with the characters, story events, battles, and the anime.
The app, along with the anime, debuted on iOS and Android devices on April 13. The app is free to play, but certain items will be available for a fee. The anime streams within the app weekly for free. The app has released the first six episodes of the anime's "Act 1," and released the first episode in "Act 2" on Thursday.
The five main heroines include:
Mariko Takeda as Tsubame Ōse



Emi Hirayama as Kagura Uzuki



Yuki Yagi as Gabriella Talinska



Mitsuki Nakae as Ayami Kunimasa


Ami Hagihara as Miyabi Koigasaki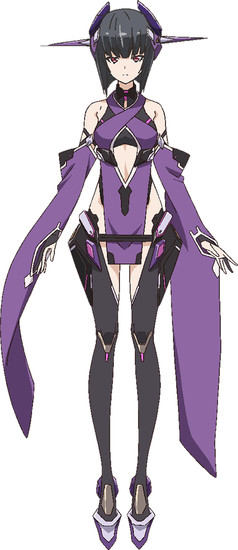 Other cast members include: Masumi Asano, Houko Kuwashima, Haruna Iwasaki, Ryohei Arai, and Atsushi Abe.
Akira Tsuchiya (Gust's Ar Tonelico, Ciel Nosurge) is producing the project and is also in charge of the original plan. Itsuro Kawasaki (Arc the Lad, Samurai Jam -Bakumatsu Rock-) is directing the anime side at studio feel. neco is designing the anime side's original characters, and Tomoyuki Shitaya (Bakuman.) and Masakazu Yamazaki (Medaka Box Abnormal) are adapting those characters for animation. Kazuho Hyodo (ReLIFE, Robot Girls Z) and Tsuchiya are handling the series composition. Takeshi Nakatsuka (Brothers Conflict) is composing the music. Toei Animation and Koei Tecmo Games are in charge of production.
The story centers on five girls who fight with a special mission in the plane of existence on the other side of the screen. The setting of the story is the metropolitan area of the Japanese capital after it was beset by a certain abnormality.
The project attempts an "unprecedented fusion of games and anime," and is the first such collaboration between Gust and Toei Animation.
---