News

Exile Election PS4/Vita Game's 2nd Promo Video Streamed

posted on by Jennifer Sherman
NIS's adventure game ships in Japan on April 27
---
The official website for Nippon Ichi Software's Tsuihō Senkyo (Exile Election) adventure game for PlayStation 4 and PlayStation Vita began streaming the second promotional video on Friday. In the video, Alice introduces the three rules of the "Exile Election" death game.
The website began streaming the first promotional video in February and "exile image movie" in March.
The physical PlayStation 4 version of the game will cost 7,538 yen (about US$69), and the download version will cost 6,171 yen (US$57). The physical PlayStation Vita version will cost 6,458 yen (US$59), and the download version will cost 5,142 yen (US$47).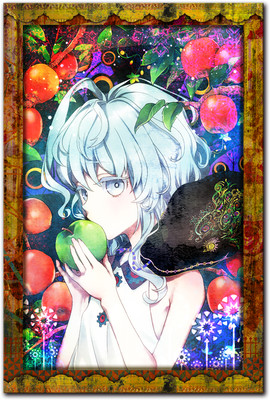 The game is set in an amusement park called "Aliceland," where 12 people are trapped and forced to participate in the "Exile Election" death game run by a mysterious doll called Alice. The game's protagonist Kaname Ichijō seeks to find and exact revenge against the nine people who voted to "exile" and kill his sister in the first election.
The game features the following characters:
Kaname Ichijō, voiced by Yoshitaka Yamaya
Misa Ichijō, voiced by Marika Kōno
Ichika Hōshi, voiced by Yurika Endō
Nōri, voiced by Akira Saitō
Miori Himeno, voiced by Nao Shiraki
Yūri Himeno, voiced by Natsumi Fujiwara
Michimune Isurugi, voiced by Yūki Inoue
Hakushū Isumi, voiced by Shun'ichi Toki
Asie Tadenomiya, voiced by Risae Matsuda
Kashe Tadenomia, voiced by Satsumi Matsuda
Iduki Ayara, voiced by Taku Yashiro
Shihori Yurizono, voiced by Ayaka Imamura
Issei Ninjōji, voiced by Kengo Kawanishi
Alice, voiced by Hiromi Igarashi
Yurika Endō (Ace of Diamond's Haruno, Sakura Trick's Rina) is performing the game's opening theme song "Melody and Flower."
Nippon Ichi Software announced the game in January after opening a teaser site that featured disappearing character silhouettes. After the game's announcement, the company opened another teaser site that spelled out the word "revenge" over the span of a week.
Source: MoCa News
---