News

Wataru Hatano Performs Hitorijime My Hero TV Anime's Opening Song

posted on by Jennifer Sherman
---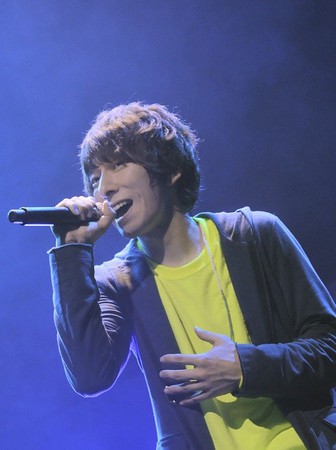 The official website for the television anime adaptation of Memeco Arii's Hitorijime My Hero manga revealed on Friday that Wataru Hatano will perform the opening theme song "Heart Signal" for the series.
Genki Hikota composed and arranged the rap song, and shigeo provided the lyrics. Hatano and Hikota previously worked together on the Yuri!!! on Ice ending theme song "You Only Live Once." The "Heart Signal" single will ship as Hatano's seventh single on July 12.
Hatano has performed theme songs for anime such as Polar Bear's Café, Nyaruko: Crawling with Love!, and Hamatora. He has voiced characters including Bungo Stray Dogs' Motojirō Kajii, Fairy Tail's Gajeel Redfox, and Starmyu's Sakuya Sazanami.
The Hitorijime My Hero anime's website revealed on Monday that the series will premiere in July. The site also revealed a teaser visual, and an "image promotional video."

Hitorijime My Hero is a spinoff series of Arii's earlier Hitorijime Boyfriend manga, and it focuses on the high school teacher Kōsuke Ōshiba, and the incompetent delinquent Masahiro Setagawa. Both characters appeared in Hitorijime Boyfriend, and Kōsuke is the brother of the earlier manga's protagonist Kensuke.
Arii launched the spinoff series in Gateau in 2012. Ichijinsha published the manga's fifth compiled book volume last July. The manga's sixth volume will ship in both a standard and a special edition on June 29. The manga has over 700,000 copies in print.
The series inspired a drama CD in November 2015 starring Toshiki Masuda as Kōsuke, Taku Yashiro as Masahiro, Yoshitsugu Matsuoka, and Shinnosuke Tachibana. A second drama CD shipped last August.
Arii and Ichijinsha published Hitorijme Boyfriend in 2010, and JManga released the manga digitally in North America in 2012.
Source: Comic Natalie
---