News

Hana ni Somu Manga Wins 21st Tezuka Osamu Cultural Prize's Top Award

posted on by Rafael Antonio Pineda
---
The Asahi Shimbun newspaper announced the winners for the 21st Annual Tezuka Osamu Cultural Prize awards on Tuesday.
Grand Prize

Hana ni Somu
Fusako Kuramochi
Shueisha
The story centers on Kano Sogabe, a girl who, through archery, met her best friend Haruta. When Haruta loses his family in a tragic accident that also claims the shrine he called home for years, he is taken to Kansai for psychiatric care. Kano has not seen him since. In high school, Kano has hit a slump in her archery, and tries to get away from it temporarily only to return to it again. Now, Haruta returns, but both of them maintain their distance from each other.

New Creator Prize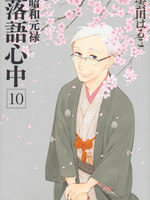 Shōwa Genroku Rakugo Shinjū
Haruko Kumota
Kodansha
The manga's story revolves around a mature prisoner who was released on good behavior during Japan's Showa Genroku era (1960s to early 1970s). He is called Yotarō by others, a term that means an "anti-hero" or a "dim-witted man." When he returns to society, he starts a new life in rakugo (comic storytelling). Touched by Yakumo's role as the "grim reaper," he asks the master to take him in as an apprentice.


The manga ended last June and inspired two television anime seasons as well as original video anime releases.

Short Work Prize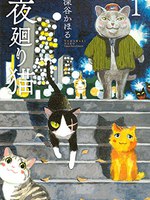 Yomawari Neko
Kaoru Fukaya
Kodansha
Fukaya began drawing the manga and posting it on Twitter in 2015. The manga centers on a cat who is drawn to the scent of tears, and goes toward anyone who is crying in order to comfort or encourage them.


The committee awarded the Special Prize to Osamu Akimoto for his KochiKame manga, which he ended in September of last year after four decades of serialization.

This year's committee – consisting of actress Anne Watanabe, author Kazuki Sakuraba, manga creators Machiko Satonaka and Tarō Minamoto, professor and scholar Shōhei Chūjō, manga editor Haruyuki Nakano, manga critic Nobunaga Shinbo, and author and manga researcher Tomoko Yamada – selected the eight nominees from titles recommended by specialists and bookstore employees. To be eligible, the manga had to have had a compiled volume published in 2016. This is the second time Kumota's Shōwa Genroku Rakugo Shinjū manga has been nominated, after being nominated in the 17th awards in 2013.

Last year, the judging committee nominated seven titles, and Kei Ichinoseki's Hanagami Sharaku won the Grand Prize. Yuki Andō's Machida-kun no Sekai won the New Creator prize. Tatsuya Nakazaki's Jimihen won the Short Work Prize.

The newspaper awards a 2-million-yen (about US$20,000) Manga Grand Prize along with a statuette of Tezuka's Mighty Atom (Astroboy) character. In addition, 1 million yen (US$10,000) goes to each of the winners of the New Creator Prize, Short Work Prize, and the Special Prize every year. The actual awards presentation ceremony will take place in Tokyo on May 31.

Source: Comic Natalie
---