News

Next Yamcha Dragon Ball Spinoff Manga Chapter Debuts on May 8

posted on by Jennifer Sherman
Spinoff about boy who wakes up as Yamcha debuted in December
---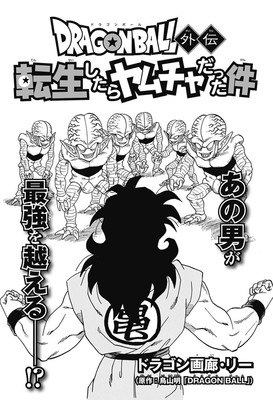 This year's 23rd issue of Shueisha's Weekly Shonen Jump magazine is revealing on Monday that the second chapter of Dragon Garow Lee's Gaiden: Tensei Shitara Yamcha Datta Ken (Dragon Ball Side Story: The Case of Being Reincarnated as Yamcha manga will debut on Shueisha's Shonen Jump+ web manga site on Monday. Lee had originally hoped to release the next chapter in January.
Lee revealed in December that the manga will run for three chapters. The series is a spinoff of Akira Toriyama's Dragon Ball manga, and the first chapter debuted on Shonen Jump+ on Monday. Lee is drawing the manga, and Toriyama is credited for the original work.
In the manga, a high school boy gets into an accident by falling down a stair, and reincarnates in the Dragon Ball world as Yamcha. Armed only with his knowledge of the later events in the comic, he sets out to make Yamcha the hero of the story.
The manga's title is a parody of Fuse's Tensei Shitara Slime Datta Ken (The Case of Being Reincarnated as a Slime) novel series, where a man is murdered and wakes up in a fantasy world as a slime monster. The series ranked #8 in the 2017 edition of Takarajimasha's Kono Light Novel ga Sugoi! (This Light Novel Is Amazing!) guidebook.
---