News

Kase-san and Morning Glories' Full 5-Minute Anime Clip Streamed

posted on by Crystalyn Hodgkins
---
Pony Canyon began streaming the full five-minute "animation clip" based on Hiromi Takashima's Kase-san and... Morning Glories (Asagao to Kase-san.) manga on Sunday. The full clip is titled "Kimi no Hikari" (Your Light). The video features Hanako Oku's image song "Kimi no Egao (album ver.)," which featured on her sixth album, titled good-bye, in 2012.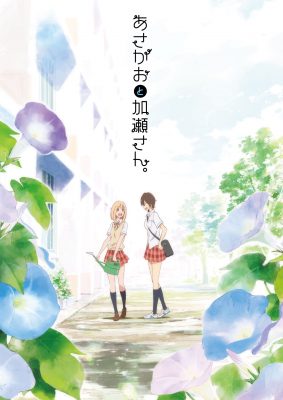 Takuya Satō (Girls Beyond the Wasteland, Say, "I Love You".) directed the anime clip at ZEXCS (Diabolik Lovers, Shōnen Hollywood - Holly Stage for 50). Satō also drew the storyboards and produced the clip. Kyuta Sakai (Steins;Gate, Re:ZERO -Starting Life in Another World-) designed the characters and served as animation director. Yuka Hirama (Haganai, The Great Passage) was the art director, Haruna Gōzu was the prop designer, and Hiromi Iwaida (This Art Club Has a Problem!, Rental Magica) was in charge of color design. Takeshi Kuchiba (The Legend of the Legendary Heroes, D.C. II: Da Capo II) was the director of photography. Masahiro Goto (One Piece, Ace Attorney) was in charge of editing.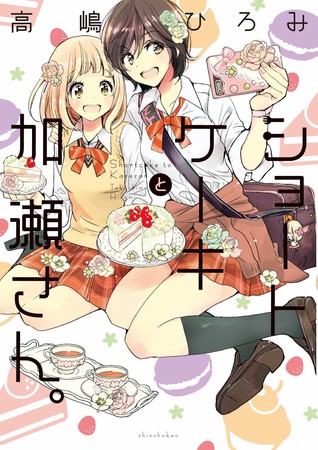 The manga follows a romance between "the clumsy, flower-adoring Yamada and the exuberant Kase-san, their school's track and field star." Seven Seas Entertainment is releasing the manga in North America, and it describes the story:
Yamada may be shy and rather clumsy, but the flower gardens at her school have always brought her happiness. Suddenly, a different sort of beauty catches her eye—the vivacious track star, Kase-san. Although the two girls don't seem to have much in common, they soon start a romance where each must learn an important lesson in tending their budding relationship. Can the two girls, so different from each other, learn how to make their first love blossom?
Takashima serialized the manga in Shinshokan's yuri manga anthology Hirari until the magazine ceased publication in 2014. The series is ongoing on Shinshokan's Web Wings online manga platform. The manga began serializing in the LINE Manga app in March.
Shinshokan published Kase-san and Morning Glories (Asagao to Kase-san.) in 2012, followed by Obentō to Kase-san. (Kase-san and Bento) in 2012 and Shortcake to Kase-san. (Kase-san and Shortcake; pictured right) in 2015. The next compiled book volume, titled Apron to Kase-san. (Kase-san and Apron) is slated to ship at the end of July. Seven Seas Entertainment released Kase-san and Morning Glories on February 28.
---