News

Production I.G's 'Vertical Anime' Launch Delayed Until Further Notice

posted on

2017-05-17

01:00 EDT by Rafael Antonio Pineda
---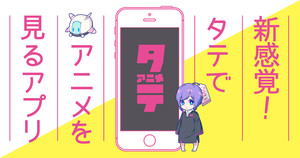 The official website for Production I.G's "Tate Anime" (Vertical Anime) smartphone app announced on Friday that the app's launch has been delayed indefinitely, due to preparations for the app's launch taking longer than expected. The site will update again once a definite launch date has been decided.
The app was previously slated to launch in April, and then revealed that it will launch this month or later.
The app will offer short (about three-minute) anime that will update every weekday, and each series will have 10 episodes. The new anime will be presented vertically for smartphones. The app is aimed at people who do not have time to watch television or do not own a television.
The app is listing nine streaming titles, but hasn't yet revealed if all the titles would be new anime. Anime that will stream on the app include the anime adaptations of NTT Plala's Lunatan ~Kyojin Luna to Chitei Tanken! game, Gamu's Africa no Salaryman (Businessmen in Africa/African Office Worker) manga, Takana Yukue's T-Sensei (My teacher, Mr. T) manga, jin's Precarious Woman Executive Miss Black General manga, and Katsutoshi Murase's Karada Sagashi (Body Search) manga.
---
bookmark/share with:
this article has been modified since it was originally posted; see change history
RightStuf - Anime, Manga and More