News

Deadline: Godzilla: King of Monsters Casts Charles Dance, Sally Hawkins

posted on by Karen Ressler
Hawkins to reprise role from 2014 film
---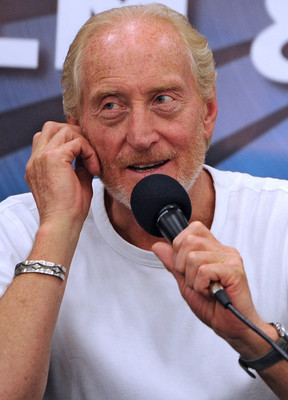 Entertainment news website Deadline reported on Thursday that Charles Dance (Game of Thrones) will join the cast of Godzilla: King of Monsters, the sequel film to Legendary Pictures' 2014 Godzilla movie. In addition, Sally Hawkins (Paddington, Blue Jasmine) will reprise her role of Dr. Vivienne Graham from the 2014 film.
Kyle Chandler, Vera Farmiga (Up in the Air, The Conjuring, Bates Motel), and Millie Bobby Brown (Stranger Things) will star in the film as a father, mother, and daughter. Other new cast members include O'Shea Jackson Jr. (Straight Outta Compton), Aisha Hinds (Underground, Shots Fired, Under the Dome), and Anthony Ramos (White Girl, Hamilton musical). Ken Watanabe (The Last Samurai, Letters from Iwo Jima, Inception) is also returning from the 2014 film.
Michael Dougherty (Krampus) is directing the sequel, after co-writing the script with his Krampus writing partner Zach Shields. Dougherty previously led the writing room collaborators who brainstormed how to unite the current Godzilla and King Kong projects under Legendary's "MonsterVerse" franchise. Alex Garcia is producing the project for Legendary.
Godzilla: King of Monsters was previously known as Godzilla 2 before Legendary announced the film's new title in December. The film is slated for March 22, 2019. The planned Godzilla vs. Kong crossover film is slated for May 22, 2020.
Director Gareth Edwards, who directed the 2014 Godzilla film, left the Godzilla sequel project last May. Deadline described the split as "amicable."
Sources: Deadline (Amanda N'Duka), The Hollywood Reporter (Borys Kit)
---