News

REC's Q-taro Hanamizawa Ends Cue Manga in June

posted on

2017-05-19

09:00 EDT by Rafael Antonio Pineda
Manga about troublesome idol group launched in 2015
---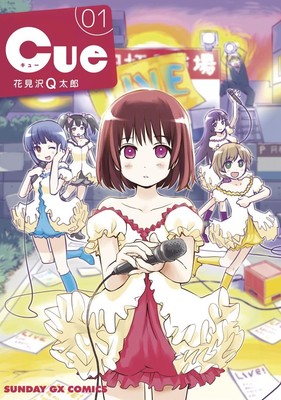 The June issue of Shogakukan's Monthly Sunday GX magazine revealed on Friday that Q-taro Hanamizawa will end his Cue manga in the magazine's next issue on June 19.
The manga centers on Hira, a lazy manager who is ordered by his company to be the producer for COPPE, the company's rookie idol group full of trouble-making girls. While all the girls make his life harder, he spots a girl one night and scouts her for COPPE in the hopes of getting her into the group, but fails. The next morning, the girl, named Kurenai Rin, shows up for lessons. Hira declares that the group should aim for Budokan. While the girls laugh, Rin smiles and declares that she'll join COPPE.
Hanamizawa launched the manga in Monthly Sunday GX in July 2015. Shogakukan published the manga's third compiled book volume on March 17.
Anime studio SHAFT produced a 10-episode television anime of Hanamizawa's previous series REC in 2006. In 2011, Hanamizawa's Hanamizawa Q-taro Jisenshū Hana-Hiyori erotic short story collection was on the Tokyo Metropolitan Government's list of manga titles that would be restricted under Tokyo's revised Youth Healthy Development Ordinance, which expanded the number of manga and anime that must not be sold or rented to people under the age of 18. The manga was ultimately not formally restricted.
Hanamizawa launched a new manga titled Kanojo ga Bikini Armor ni Kigaetara (If She Changes Into Bikini Armor) in Shonengahosha's Monthly Young King Ours GH magazine on Tuesday.
---