News

Skirt no Naka wa Kedamono Deshita. TV Anime Shorts' Cast, Theme Song Artist Revealed

posted on by Rafael Antonio Pineda
Saki Hazuki performs theme song "secret" for Summer anime
---
The official website for the television anime of Hanamaluo's adult romance manga Skirt no Naka wa Kedamono Deshita. (There Was a Beast Inside the Skirt.) revealed the anime's cast and theme song artist on Friday. The staff also confirmed that the anime's episodes are each five minutes long.
The cast includes:
Hotaru Hanakage as Shizuka Kominami, a quiet and introverted female college student. She is not good at getting into relationships with men.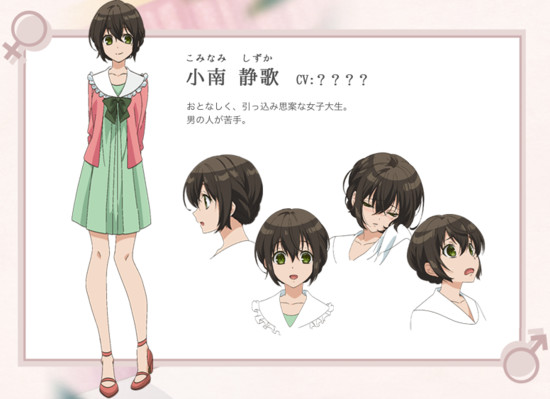 Shiori Satsuki as Ryō Kirishima, the college student who met Shizuka at a mixer. Ryō looks like a dashing female beauty but is actually a crossdresser.


Kageto Kanabe as Sōsuke Kuratani, Shizuka's classmate in college. He has a gentle personality and often worries about Shizuka.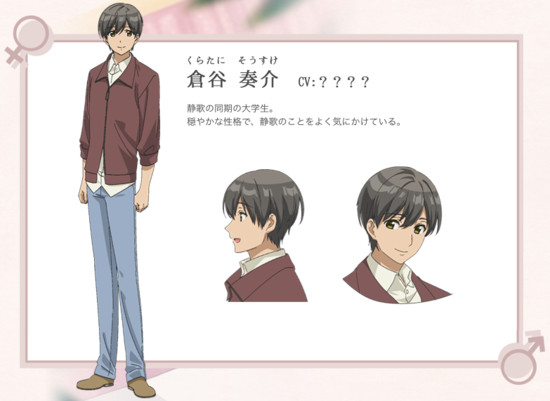 Maika Hara as Sumire Sakurai, Ryō's classmate in college. She is a beauty pageant winner who is kind and amiable.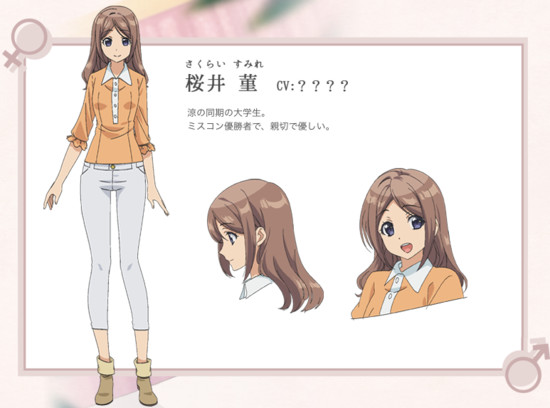 Saki Hazuki is performing the anime's theme song "secret." Rei Hinooka is writing the song's lyrics, and Kōichi Morita is composing and arranging the song.
The story begins when the reserved Shizuka attends a local mixer party but has trouble adjusting to the atmosphere. A beautiful older female college student named Ryō starts talking to her, and the pair hit it off. Shizuka goes to spend the night at Ryō's place. However, Ryō unexpectedly kisses Shizuka and pushes her down. Shizuka thinks the beautiful woman is a lesbian but soon discovers that Ryō is actually a man dressed as a woman.
Mitsutaka Noshitani (episode director for Kingdom, Bleach, Naruto Shippūden) is directing the series at the studio Magic Bus. Kazuhiro Toda (Hitori no Shita the outcast assistant director) is in charge of series composition and the scenario. Kenichi Kurata (High School DxD BorN, Rage of Bahamut: Manaria Friends) is art director, and Hisayoshi Hirasawa (Sōryo to Majiwaru Shikiyoku no Yoru ni...) is sound director. Yūki Kakuhara (animation production manager for Log Horizon) is director of photography.
The anime will premiere on Tokyo MX on July 2, and an uncut 18+ version will stream on the ComicFesta Anime Zone service. The anime will have a joint screening event with the Sōryo to Majiwaru Shikiyoku no Yoru ni... anime on July 1. The event will screen the new anime's first episode and feature a talk show.

Hanamaluo launched the series digitally through W Comics ZR's Junai Kakumei G! label, and Seiunsha released the first compiled book volume in print on November 18. The second compiled book volume will ship on June 16.
Reon Maomi's adult manga Sōryo to Majiwaru Shikiyoku no Yoru ni... also debuted through W Comics ZR's Junai Kakumei G! label, and the series' television anime adaptation premiered in three versions in April.
Source: Animate Times
---