News

Hand Shakers Anime Gets Stage Play in January 2018

posted on by Rafael Antonio Pineda
---
The official website for GoHands, Frontier Works, and Kadokawa's original television anime series Hand Shakers revealed on Sunday that the anime will get a stage play adaptation. The play will run at the CBGK Shibugeki!! theater in Shibuya, Tokyo from January 24 to 28, 2018. Takehiro Yoshida is directing the play and writing the script, and ILLUMINUS is in charge of production and planning. As with the anime, GOON TRAX is handling the music.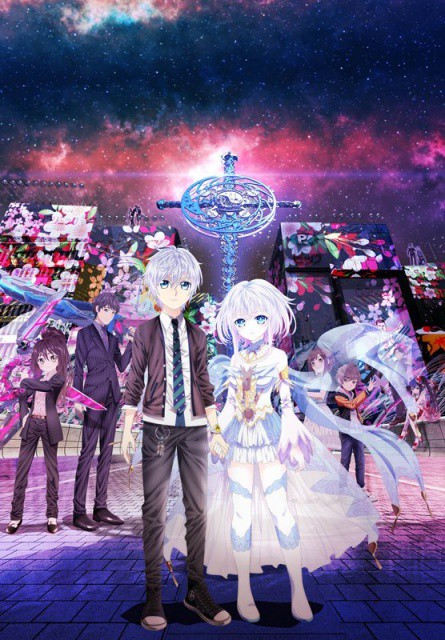 The anime premiered in Japan on January 10. Crunchyroll streamed the series with English subtitles as it aired in Japan, and Funimation streamed English-dubbed episodes. The anime will get an "extra disc" that will contain an unaired 13th episode on July 26 focusing on Koyori and Makihara's past.
Crunchyroll describes the series:
Tazuna is a high school student, living in Osaka, who loves to fiddle around with machines. One day, he receives a repair request from an university laboratory. He accepts the request and ends up meeting a girl named Koyori, who has been bedridden for a very long time. Guided by something unknown, Tazuna touches Koyori's fingertip, and they create a weapon called "Nimrod". After creating the Nimrod, Tazuna hears a voice:

"Those of you who've overcome many battles and difficulties, who've had a revelation, and who intend to challenge Me are "Hand Shakers.""

Suddenly, Tazuna and Koyori get pulled into a whole different world called "Ziggurat". In this world, there are Hand Shakers, two people who touch hands and create the Nimrod. Their goal is to defeat other Hand Shakers in order to gain an audience with "God", who will grant them wishes. Bewildered by this new world before him, Tazuna tries to comprehend what's happening. At that moment, Tazuna and Koyori are attacked by an unknown assailant.
GoHands was in charge of the original planning, and GOON TRAX composed the music. GoHands, Frontier Works, and Kadokawa were all credited with the original work. Shingo Suzuki (K, Coppelion director) and Hiromitsu Kanazawa (K, Coppelion series director) directed the series at GoHands, and Kanazawa was also in charge of the series scripts. Takayuki Uchida (Asa made Jugyō Chu!) was the character designer.
OxT (Overlord) performed the anime's opening theme song "One Hand Message." Masayoshi Ōishi played the acoustic guitar on the song, while [email protected] played the electric guitar. Akino Arai performed the ending theme song "Yume Miru Ame" (Dreaming Rain).
Source: Animate Times
---