News

Samurai Shodown V Special Arcade Game Heads to PS4/PS Vita This Summer

posted on by Jennifer Sherman
Code Mystics partners to release game in original form with new content
---
The official PlayStation Blog announced on Thursday that the Samurai Shodown V Special (Samurai Spirits Zero Special) arcade game will get a PlayStation 4 and PlayStation Vita release this summer. PlayStation also began streaming a teaser trailer for the release.

Code Mystics is partnering on the PS4 and PS Vita release to offer the game "as the original creators intended." The goal of the release is "to give the game a proper release that will not be marred by the circumstances that hobbled the original AES launch." The upcoming release will feature new content such as an online multiplayer mode, a Gallery mode with unlockable art, and trophy support.
The PS4 and PS Vita release will mark the first time that the game will be available in its original form on a modern console. A playable beta of the game will debut at PlayStation's booth at the EVO 2017 event, which will be held in Las Vegas on July 14-16.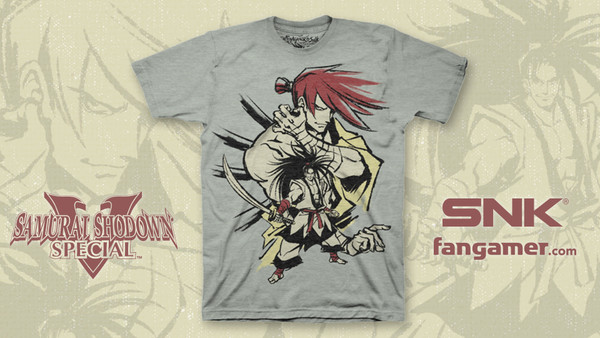 SNK's original arcade version of the game debuted in Japan in April 2004, followed by a home release for the Neo Geo Advanced Entertainment System (AES) in July 2004. Shortly before the AES version's release, the game was delayed after a violent incident occurred in Japan. SNK then released the AES version with heavy censorship of the arcade game's violence. The censorship created bugs in the game, and SNK issued a recall. However, the following updated AES release only partially restored the release's censored parts.
The PlayStation Blog describes the game:
Samurai Shodown V Special is one of the most well-regarded SNK fighting games among the fighting game community. It is easily one of the most balanced games in the series and features both brand-new systems and an extra layer of polish on already existing mechanics. The game is designed to place emphasis on the qualities that are unique to the Samurai Shodown series. With much less of a focus on combos and supers, victory in Samurai Shodown V Special at high level play will usually come down to using range and spacing to your advantage.
The game's systems include the Sword Gauge, Rage Gauge, Weapon Flipping Attack, Concentration One, and Overkill Moves.
SNK's first Samurai Shodown (Samurai Spirits) arcade game launched in Japan in 1993. The most recent game, Samurai Shodown: Edge of Destiny (Samurai Spirits Sen), debuted for arcades in Japan in 2008 and in North America in 2009, followed by an Xbox 360 release in Japan in 2009 and in North America and Europe in 2010.
The game series inspired the Samurai Shodown: The Motion Picture anime special in 1994, the Samurai Spirits 2: Asura Zanmaden original video anime (OVA) in 1999, and the Nakoruru OVA in 2002. The games have also inspired various novel and manga adaptations, beginning with Kazuhiko Shimamoto's Samurai Spirits manga in 1994.
---
this article has been modified since it was originally posted; see change history