News

Nanoha Reflection Film Earns 98 Million Yen at Box Office, 124 Million in Merchandise Sales

posted on by Karen Ressler
Film opened at 73 theaters on Saturday
---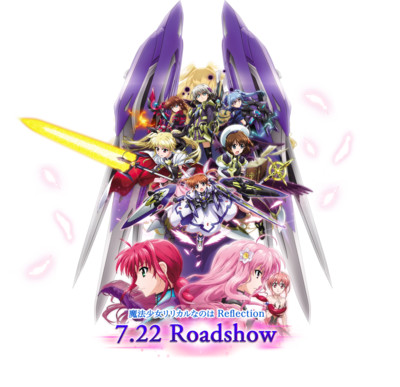 The Magical Girl Lyrical Nanoha Reflection anime film sold 56,900 tickets on Saturday and Sunday to earn 98,053,000 yen (about US$875,380). The film opened on Saturday at 73 theaters and ranked at #8 in the Japanese box office.
In addition, the film has sold 123,984,060 yen (US$1,107,475) in merchandise at theaters.
In the story, a pair of researchers stay behind on their dying planet of Eltria with their two daughters, Amitie and Kirie, in hopes of finding a way to revive the planet. But when the husband Granz falls ill it seems their dream of reviving the planet will die. Against her older sister's wishes, Kirie sets off with her childhood friend Iris to seek help from a distant alternate world. They arrive in Japan on Earth to search for the key to their planet's regeneration. There, they meet Nanoha Takamachi, Fate T. Harlaown, and Hayate Yagami.
The project is planned as two films. The second film, titled Magical Girl Lyrical Nanoha Detonation, will open in 2018. Eleven Arts announced earlier this month that it will screen the first film in the United States in October.
Sources: Mantan Web, Moviewalker via Yaraon!
---