News

Super Robot Wars X-Ω Adds Panzer World Galient, Hacka Doll, Robot Girls Z

posted on by Rafael Antonio Pineda
Sunrise's SanMusu ~Girl's Battle Bootlog also joins for limited-time event
---
The official website for Bandai Namco Entertainment's Super Robot Wars X-Ω smartphone game revealed on Monday and Tuesday that it will add Sunrise's Robot Girls Z anime, SanMusu ~Girl's Battle Bootlog novels, and DeNA's Hacka Doll characters for a limited time as part of a summer event, as well as Sunrise's Panzer World Galient as a permanent addition.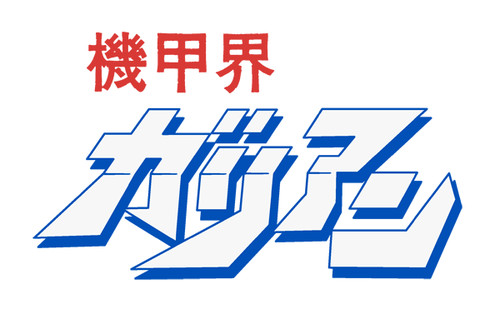 Daizyujin (Megazord/Dino Megazord) from Kyōryū Sentai Zyuranger (used as the first season of Mighty Morphin Power Rangers) appeared as part of a limited event in April. Mujin Gattai Kisaragi and Harukaiser from The [email protected] anime appeared as part of a limited-time event in February. The game also added Kantam Robo from the Crayon Shin-chan television anime series last year as a limited-time offer.
Bandai Namco Entertainment released the smartphone game on iOS and Android devices in October 2015. The robot action RPG features a crossover story with a new scenario written just for the game.
The game features characters and mecha from 50 works:
Mazinger Z
Great Mazinger
UFO Robo Grendizer
MazinKaiser
Getter Robo
Getter Robo G
Chō Denji Robo Combattler V
Chō Denji Machine Voltes V
Muteki Kōjin Daitarn 3
Mirai Robo Daltanias
Uchū Taitei God Sigma
Sengoku Majin Goshōgun
Aura Battler Dunbine
Armored Trooper Votoms
Armor Hunter Mellowlink
Tokusou Kihei Dorvack
Kōsoku Denjin Albegas
Mobile Suit Z Gundam
Mobile Suit Gundam ZZ
Mobile Suit Gundam: Char's Counterattack
Mobile Suit Gundam F91
Mobile Suit Victory Gundam
Mobile Fighter G Gundam
Mobile Suit Crossbone Gundam
Mobile Suit Gundam Wing: Endless Waltz
Mobile Suit Gundam SEED
Mobile Suit Gundam SEED Destiny
Mobile Suit Gundam 00
Mobile Suit Gundam UC
Dancougar - Super Beast Machine God
Machine Robo: Revenge of Chronos
Kiko Senki Dragonar
Gunbuster
Gunbuster 2: Diebuster
GaoGaiGar: King of the Braves
Brave King GaoGaiGar Final
Full Metal Panic!
Full Metal Panic! (original novel version)
Overman King Gainer
Aquarion
Eureka Seven
Zegapain
Code Geass: Lelouch of the Rebellion
Code Geass: Lelouch of the Rebellion R2
Code Geass: Oz The Reflection
Evangelion: 1.0 You Are (Not) Alone
Evangelion: 2.0 You Can (Not) Advance
Gurren Lagann the Movie –Childhood's End-
Star Driver
Star Driver the Movie
Additionally, the game features two original characters and an original mecha.
Bandai Namco Entertainment produced the app, Sega Games' Sega Networks Company developed it, and B.B. Studio supervised and wrote the scenarios.
[Via Hachima Kikō, Otakomu]
---