×
remind me tomorrow
remind me next week
never remind me
Subscribe to the ANN Newsletter • Wake up every Sunday to a curated list of ANN's most interesting posts of the week.
read more
News

Märchen Mädchen Anime's Cast, Staff, Visuals, 2018 TV Premiere Revealed

posted on by Rafael Antonio Pineda
---
The staff of the anime adaptation of late author Tomohiro Matsu and artist Kantoku's Märchen Mädchen (Fairy Tale Girls) light novel series opened a website for the anime on Tuesday. The site reveals the anime's cast, main staff, visuals, and 2018 television anime premiere.

The cast includes:
Tomori Kusunoki as Hazuki Kagimura, a girl who loves reading and daydreaming. She has no friends, and is generally a loner. She is chosen by the Cinderella story.


Rie Suegara as Shizuka Tsuchimikado, the chosen of the Kaguya-hime no Monogatari story, one of the world's oldest stories. She inherited the story as a scion of the Tsuchimikado family. She is a very serious and hardworking girl.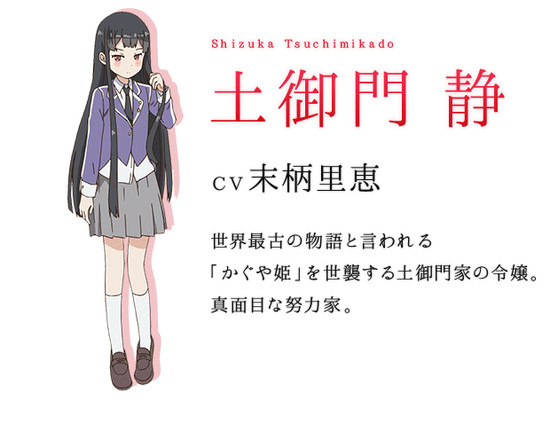 LYNN as Yumilia Qazan, a foreign exchange student that has been chosen by the Shuten-dōji folk tale, and wields lightning powers. She has a big sisterly attitude.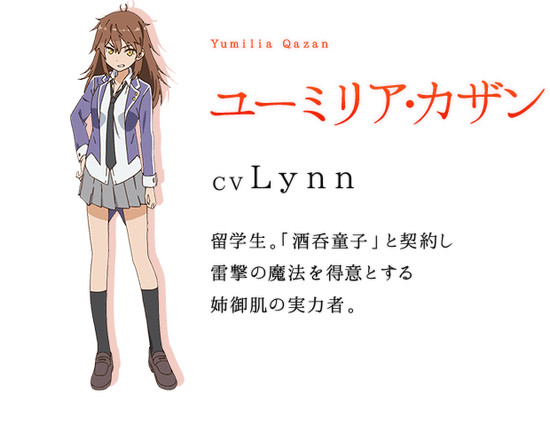 Hisashi Saito (Haganai, Fantasista Doll, Bamboo Blade) is the chief director for the anime, and Shigeru Ueda (RIN - Daughters of Mnemosyne, Senran Kagura: Estival Versus - Festival Eve Full of Swimsuits) is directing the anime at Hoods Entertainment. Yuki Morikawa (Fantasista Doll, If Her Flag Breaks, animation director) is adapting Kantoku's original character designs for animation. Matsu is credited for series composition.
The novels center on Hazuki Kagimura, a normal girl who is usually alone. With her relationship with her new family not going so well, she retreats every day to the world of stories and books. One day, after school, one of the library's bookshelves sends her to another world with a magic school, where she meets Shizuka Tsuchimikado. She finds out that girls (called "mädchen") who attend the school are selected by old fairy tales and folk stories to wield their magic, and are taught how to wield it in the school, all to compete at the annual Hexen Nacht (Witch's Night) competition, where girls represent their schools in magical duels. The winner of the competition gets to have one wish magically granted. The school has girls who are chosen by such stories as Kaguya-hime no Monogatari, Issun-bōshi, Der Freischütz, Shuten-dōji, The Little Matchstick Girl, The Gigantic Turnip, Arthurian legends, and The Ramayana. Hazuki herself is chosen by the Cinderella story. She begins her new life at the school to become a magic user, and be friends with Shizuka.

The light novel series is based on a concept that Matsu had worked on for three years and completed before he passed away. The work is still credited to him, with assistance by StoryWorks. Kantoku (Garakowa -Restore the World-, Imōto Sae Ireba Ii., One Room) is illustrating the novels. Shueisha published the first novel under its Dash X Bunko imprint on February 24, and the second novel on July 25.
The novels are also inspiring an upcoming manga adaptation.
Matsu's Mayoi Neko Overrun! and Listen to Me, Girls. I Am Your Father! (Papa no Iu Koto o Kikinasai!) light novel series both inspired television anime series. He published 12 volumes of the Mayoi Neko Overrun! novels from 2008 to 2012, and the anime premiered in 2010. He published 18 volumes of the Listen to Me, Girls. I Am Your Father! novels from 2009 to 2015, and the anime premiered in 2012. Matsu is also credited with series composition and scripts for the Queen's Blade: The Exiled Virgin television anime series, as well as story concept cooperation on the Ixion Saga DT anime.
Matsu's Hatena Illusion light novel series is also getting an anime adaptation. The series remains unfinished. Kentaro Yabuki (To Love-Ru -Trouble-) illustrated the novels.
Source: MoCa News
---