News

Land of the Lustrous Anime Reveals Character Designs For Rutile, Alexandrite

posted on by Rafael Antonio Pineda
---
The official website for the television anime of Haruko Ichikawa's Land of the Lustrous (Hōseki no Kuni) manga revealed two more character designs on Saturday for Rutile and Alexandrite.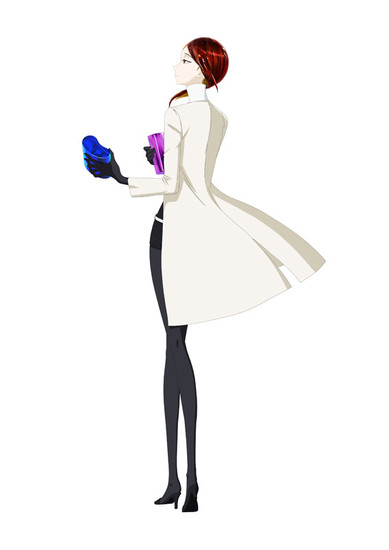 Rutile, whose hardness level is 6. Rutile is responsible for the treatment and restoration of Lustrous who show cracks. Rutile seems strict but is actually clumsy.


Alexandrite, whose hardness level is 8.5. Alexandrite is responsible for collecting and analyzing data about the Lunarians, and is extremely devoted to research on them.
Previously revealed character designs include: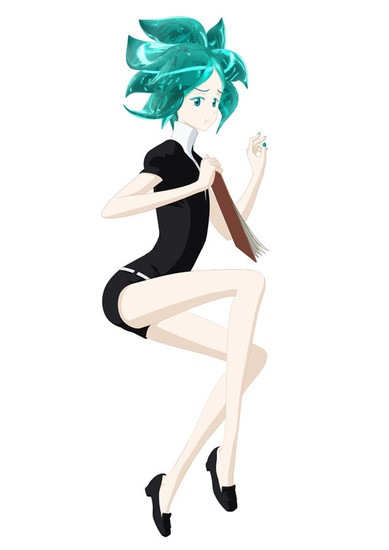 Phosphophyllite (Phos), whose hardness level is 3.5. Phos is the youngest among the Lustrous at 300 years old. Phos is brittle and weak, and is unfit to fight. Phos feels useless and unskillful at everything, but for the first time Phos is given a job — to edit a natural history magazine.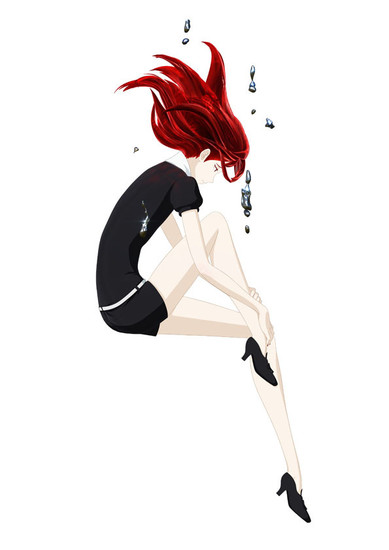 Cinnabar (Cinsha), whose hardness level is 2. Cinnabar has a special ability to be able to emit an unlimited supply of silver-colored venom, and because of that, Cinnabar is distant from the other Lustrous. Cinnabar is also in charge of night patrol for the Lunarians, and is skillful in battle. Cinnabar is wise and prudent, and forms a close relationship with Phos after Phos asks Cinnabar to help with the magazine.


Diamond, whose hardness level is 10. While Diamond's hardness level is the highest at 10, Diamond's toughness level is lower compared to Bort because Diamond is one single crystal. Diamond loves romance stories.


Bort, whose hardness level is 10. Bort's hardness and toughness are both of the highest quality. Bort has no interest in anything other than battle, and the others call Bort a "battle enthusiast."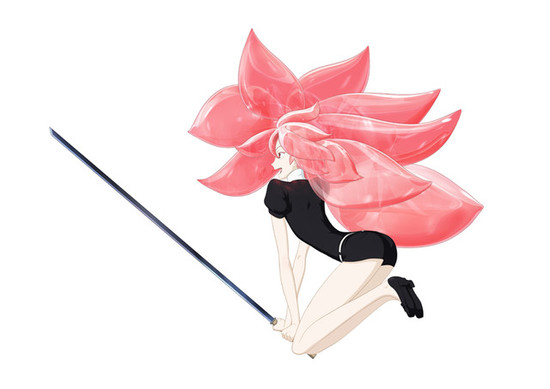 Morganite, whose hardness level is 7.5. Morganite is mischievous and has a rough way of speaking. Morganite partners with Goshenite in battle.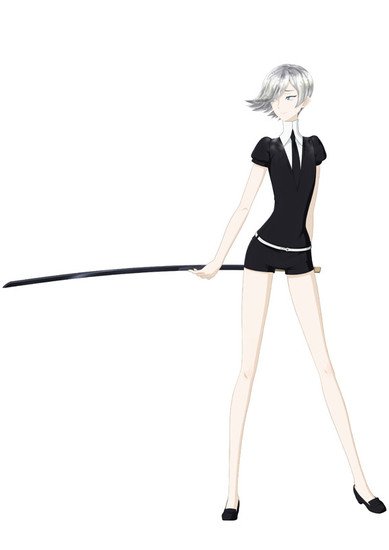 Goshenite, whose hardness level is 7. Goshenite is kind to everyone and always has a worried expression. Goshenite partners with Morganite in battle.
The series will premiere in October.

Takahiko Kyōgoku (Love Live! School idol project, GATE) is directing the anime at the Orange CG animation studio (CG in new Evangelion, Macross Frontier movies). Toshiya Ono (Suite Precure, Gatchaman Crowds, The Perfect Insider) is in charge of the series scripts. Asako Nishida (Simoun, Love Live! School idol project, Active Raid) is designing the characters.

The manga's story takes place in the distant future, where a new life form called The Lustrous ("hōseki") is born. The 28 Lustrous must fight against the Lunarians ("tsukijin") who want to attack them and turn them into decorations, so each Lustrous is assigned a role such as a fighter or a medic. Although Phos hopes to fight the Lunarians, Phos is a Lustrous who is given no assignment until the Lustrous' manager Kongo asks Phos to edit a natural history magazine.
Ichikawa launched Land of the Lustrous in Kodansha's Afternoon magazine in 2012. Kodansha Comics released the first volume in English on June 27. Kodansha published the manga's seventh compiled volume in Japan on May 23, and the series has over 1 million copies in print.
The manga series ranked at #10 on Kono Manga ga Sugoi!'s "Top 20 Manga for Male Readers" list in 2014, and it was also nominated for the eighth Manga Taisho awards in 2015.
The manga inspired an animated promotional video directed by Akiyo Ohashi at Studio Hibari in 2013. Ichikawa oversaw the storyboard process, and Aya Kanou designed the characters.
Source: Comic Natalie
---