News

BookScan to Start Including Comic Book Store Sales Numbers

posted on by Crystalyn Hodgkins
Sales tracking service previously only included sales at book chains, indie bookstores, online purchases
---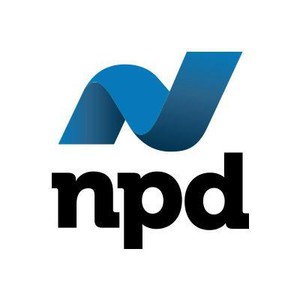 Kristen McLean — NPD Book executive director, business development — revealed in an interview posted on the ICv2 news website on Friday that BookScan plans to include data from comic book stores in partnership with Diamond Comics and indie retailers "in the coming year." The project is part of a larger initiative centering on comics and graphic novels.
McLean added that NPD also plans to develop a new "license reporting service" in BookScan "that will allow many types of licenses and IP franchises including Comic franchises to be tracked and trended in BookScan for the first time."
McLean will give a talk at the New York Comic Con Insider Sessions event that will include presenting a look at profile differences between people buying online, at local comic book stores, and at traditional brick and mortar retailers. ICv2 is hosting the event on October 5.
NPD Group acquired Nielsen's U.S. book businesses, including BookScan, in January. Nielsen still operates its Nielsen Book services outside of the U.S. in nine countries.
The BookScan rankings have previously represented sales at Barnes & Noble and other book chains, independent bookshops, and online purchases — but not sales at comic book stores, Walmart.com, and some other venues. BookScan stated in January that it tracks "approximately 85% of U.S. retail sales of physical books."
Diamond Comics also provides estimated data on comic book store sales monthly, but it tracks sales to comic book stores, not sell-through numbers to customers.
ICv2 posts a list of top 20 adult fiction graphic novels each month provided by BookScan, and the lists frequently include several manga volumes. The August list featured 12 manga volumes, including 10 from Viz Media, one from Kodansha Comics, and one from Ten Speed Press.
Source: ICv2 (Milton Griepp) (Link 2, Milton Griepp) via The Beat
---