News

Kairi Sorano's New Horror Action Manga Launches on October 15

posted on by Rafael Antonio Pineda
Manga to run online every 2 weeks
---
Mag Garden's Mag Comi website revealed on September 30 that Kairi Sorano will launch a new manga series on the website titled Higan Param on October 15. (Note: Name romanization not confirmed.) Sorano will publish a new chapter every two weeks.
The "academy horror action" manga centers on two high schoolers, a sports-loving short kid and smart guy with glasses, who see something inhuman during after-school hours.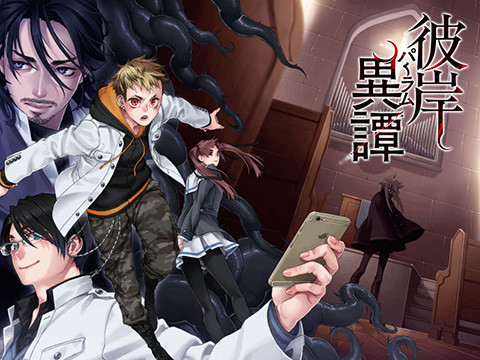 The fourth and final volume of Sorano's Croa Chimera manga announced in May that Sorano will launch a new work in the website this year.
Sorano launched the Croa Chimera manga in the premiere issue of Mag Garden's Comic Garden magazine in September 2015 and the series abruptly ended in September 2016. Sorano explained that the manga ended for various small reasons, but primarily because of "my own weakness."
Sorano's previous Monochrome Factor manga ended in 2011. Sorano's Mother Keeper manga ran from 2006 to 2014. Tokyopop published the first four volumes of Monochrome Factor before it shut down its North American publishing division in 2011. The JManga publishing platform also licensed both Monochrome Factor and Mother Keeper in 2012 but it shut down in 2013. Monochrome Factor inspired a 2008 television anime series from director Yuu Kou and the studios GENCO and A.C.G.T.
---