News

UQ Holder Original Anime DVDs Reveal Episode Titles, Story Teasers

posted on by Karen Ressler
DVDs to ship with 16th, 17th volumes
---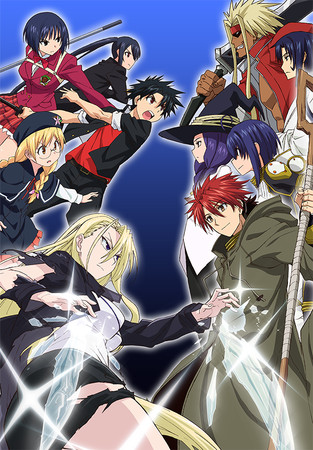 The 15th compiled book volume of Ken Akamatsu's UQ Holder! Magister Negi Magi! 2 manga on Thursday revealed the titles and story teasers for the original anime DVD (OAD) episodes that will ship with the manga's limited edition 16th and 17th volumes.
An episode titled "Setsuna de Eien no First Kiss" (Eternal First Kiss in a Moment) will ship with the 16th volume on March 9. The magazine teases a "big incident that starts with a kiss" and says that "Kirie will climb the stairs to adulthood." An episode titled "Karin-Senpai no Ienai Himitsu ♡" (Karin Senpai's Secret That Can't Be Spoken) will ship with the 17th volume on June 8. The magazine teases a "cute" side to the "cool" Karin.
The manga's 14th volume already bundled an original anime DVD on September 8, before the main television anime premiered on October 2.
Anime Strike is streaming the series in the United States as it airs and HIDIVE is streaming the series in the United Kingdom, Ireland, South Africa, Australia, New Zealand, the Netherlands, Central America, South America, Spain, and Portugal.
UQ Holder! is set in the world of Akamatsu's Negima! Magister Negi Magi manga, and takes place years after the earlier manga. The story centers on a boy named Touta who dreams of leaving his small town and moving to the city. However, he must first defeat his teacher, the immortal Evangeline.
---