News

4th Space Battleship Yamato 2202 Anime Film Previewed in 60-Second Video

posted on by Karen Ressler
4th film in 7-part series opens January 27
---
The official website for the Uchū Senkan Yamato 2202: Ai no Senshi-tachi (Space Battleship Yamato 2202: Warriors of Love or Star Blazers 2202: Warriors of Love) anime sequel project began streaming a 60-second promotional video for the fourth film, subtitled "Tenmei-hen" (Karma Chapter), on Friday. The website previously streamed a 30-second version.
The film will open in 29 theaters in Japan on January 27, 2018 and run for three weeks. Certain digital outlets will stream the film starting on the same day for a fee. Similarly to the previous films, the theaters screening the film will sell a limited-edition Blu-ray Disc. The normal Blu-ray Disc and DVD release will ship on February 23, and digital rentals will start on March 28.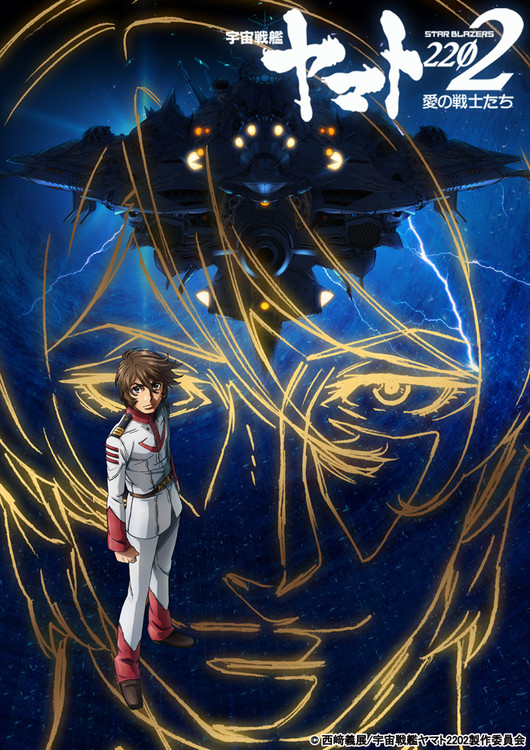 New cast members include:
Kouichi Yamadera as Desler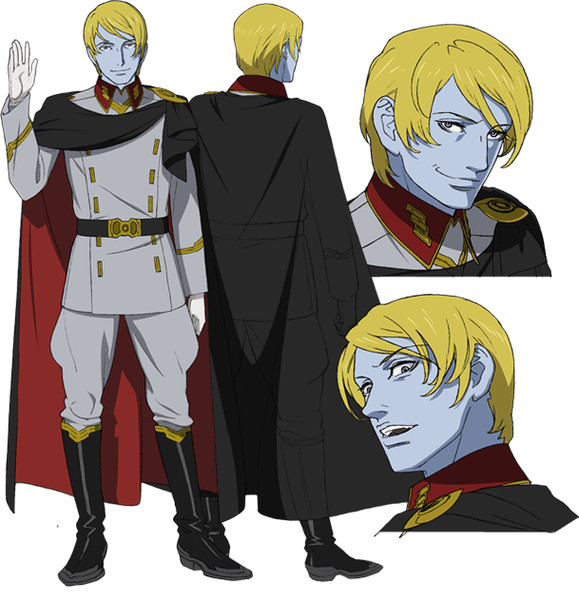 Kouki Uchiyama as Miru


In the fourth film, the crew of the Yamato suspect that there is a spy on board. The Yamato also reaches Telezart after many trials, but a defense fleet led by Gorand, as well as survival land war division are waiting for them.

The project is a seven-part theatrical anime project, and the first film, subtitled "Kōshi-hen" (Starting Chapter), premiered in Japan on February 25. The second film, subtitled "Hasshin-hen" (Departure Chapter), opened in Japan on June 24. The third film, subtitled "Junai-hen" (Pure Love Chapter), opened in Japan on October 14.
The anime's story is set in the year 2202, three years after the Yamato's return from the planet Iscandar. The people of Earth restored their Planet With the Cosmo Reverse System, and they signed a peace treaty with Garmillas. In addition to reconstruction, Earth developed a new defense fleet that includes the state-of-the-art battleship Andromeda. The Earth goes down a path of military expansion, despite Starsha Iscandar's wishes. The Yamato helps accomplish this so-called peace, but it comes at the price of many invaluable sacrifices. The goddess Teresa, who prays for tranquility in space, calls the Yamato to a new voyage. The threat of Gatlantis is sweeping over the universe and approaching Earth.
Nobuyoshi Habara (Fafner and Fafner EXODUS director, episode director and storyboard writer for Star Blazers 2199) is directing the new anime, and Harutoshi Fukui (Mobile Suit Gundam UC original novel writer, screenplay for Harlock: Space Pirate) is writing and overseeing the scripts. The late Yoshinobu Nishizaki is credited with the original work, and his son Shoji Nishizaki (Star Blazers 2199 planning, producer for Space Battleship Yamato Resurrection) is the executive producer. Additionally, Makoto Kobayashi is serving as assistant director, and Junichirō Tamamori and Yasushi Ishizu are the mechanical designers. Nobuteru Yuki is the character designer, and Akira Miyagawa is composing the music.
---