News

Holiday Love Live-Action Series Announces Porno Graffitti Theme Song

posted on

2018-01-17

17:00 EST by Rafael Antonio Pineda
Series premieres January 26
---
The official website for the live-action television series adaptation of writer Yukari Koyama and artist Eliza Kusakabe's Holiday Love: Fūfukan Ren'ai (Love Between Married Couples) manga revealed on Wednesday that rock band Porno Graffitti (Fullmetal Alchemist, Bleach, My Hero Academia) is performing the theme song "Chameleon Lens." Porno Graffitti wrote the song specifically for the series, and the song tells the story of a man and woman going their separate ways. Skoop on Somebody will perform as guest chorus in the song, and the CD single is slated for March 21.
The series will premiere on January 26 and air on TV Asahi on Fridays at 11:15 p.m.
The story depicts adultery for two married couples. Riisa Naka (seen below) plays the protagonist, 30-year-old housewife Azu Takamori, who has opened a nail salon. She feels her husband Junpei does not love her as a woman, but goes about her daily life as normal. Then, Junpei's adultery comes to light.

Other cast members include:
Takashi Tsukamoto
as Azu's husband Junpei Takamori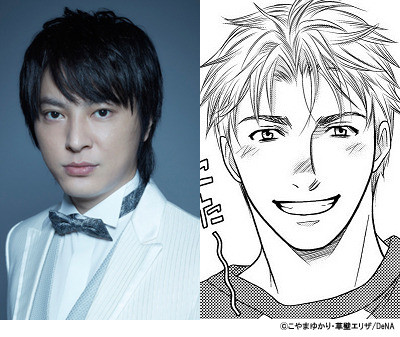 Tomoya Nakamura as Wataru Izutsu, Rina's husband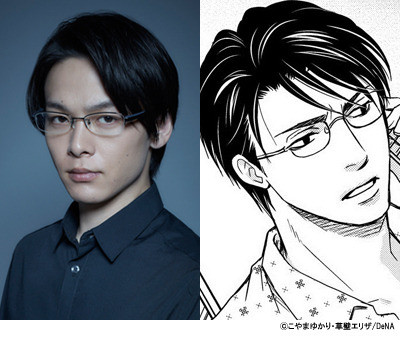 Marika Matsumoto
as Rina Izutsu, a woman Junpei gets close to

Yūki Yamada as Yoshinobu Kuroi

Hiroki Iijima as Shun Koizumi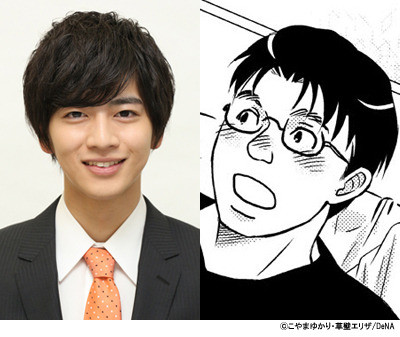 Ryūtarō Okada as Masato Ichinose

Mitsu Dan as Reika Sakaguchi

Yūta Hiraoka as Ryūma Haruta, a character original to the adaptation, but who resembles the original work's Hina Adachi (pictured right below)

Chiho Watanabe is writing the script and Ayato Matsuda is directing.
The manga launched on DeNA's free MangaBox app in September 2014. Kodansha published the fifth compiled volume on June 13. The English version of MangaBox is also serializing the manga.
Source: Comic Natalie
---
discuss this in the forum (6 posts)
|
bookmark/share with:
RightStuf - Anime, Manga and More