News

Starmyu Franchise Gets Spinoff Stage Musical About Team Hiiragi in April

posted on by Rafael Antonio Pineda
Keito Sakurai, Naoya Kitagawa, Seiji Tanzawa,
Akira Takano
, Yuzuki Hoshimoto all reprise roles
---
The official Twitter account for the STARMYU franchise's musical adaptations announced on Thursday that the franchise will get a spinoff musical focused on Team Hiiragi titled Caribbean Groove. The play will run at the Maihama Amphitheater on April 27-28.
The cast, reprising their roles from the previous musical, includes:
Keito Sakurai as Rui Tatsumi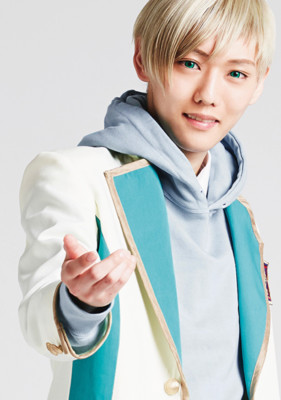 Naoya Kitagawa as Eigo Sawatari


Seiji Tanzawa as Seishirō Inumine


Akira Takano as Izumi Toraishi


Yuzuki Hoshimoto as Akira Ugawa


The musical will include new solo and team songs.
The franchise is getting a separate stage musical project that will debut in July.

The first 12-episode Starmyu television anime series premiered in Japan in October 2015. Funimation streamed the series as it aired, and it describes the story.
Ayana Academy: home of musical dreams and insane competition. New student Yuta Hoshitani dreams of being in show business, but to get there he'll have to gain acceptance from the Kao Kai (Cherry Blossom Flower Association), Ayana Academy's three highest ranking students. For Yuta and his friends to get into the music department, they'll have to get into the Star Frame class, which is taught by the Kao Kai members. Though the newcomers are struggling, they catch the interest of one of the Kao Kai members, which just might send them on the starlit journey they've been dreaming of!
The anime project also includes a two-part original video anime (OVA) project. The first OVA, which serves as episode 13 of the anime, shipped in July 2016. The second OVA, which serves as episode 14 of the anime, shipped in September 2016.
The anime's second 12-episode anime season premiered last April. Crunchyroll streamed the series as it aired. The franchise will receive a new OVA in October, as well as a third season of the television anime in 2019.
The anime's first stage musical adapted the anime's first season, and ran in Tokyo and Osaka last April.
[Via Nijimen]
---