News

Kamen Rider Amazons The Movie: Saigo no Shinpan Film's Trailer Reveals May 19 Premiere

posted on by Alex Mateo
Kamen Rider Amazons manga 1-shot gets serialization
---
Toei began streaming a trailer on Saturday for its Kamen Rider Amazons The Movie: Saigo no Shinpan (Final Judgement) film. The trailer reveals that the movie will premiere in Japanese theaters on May 19. The film will be the first in the Kamen Rider franchise to screen in 4DX and MX-4D theaters.

Toei unveiled the poster visuals for the film.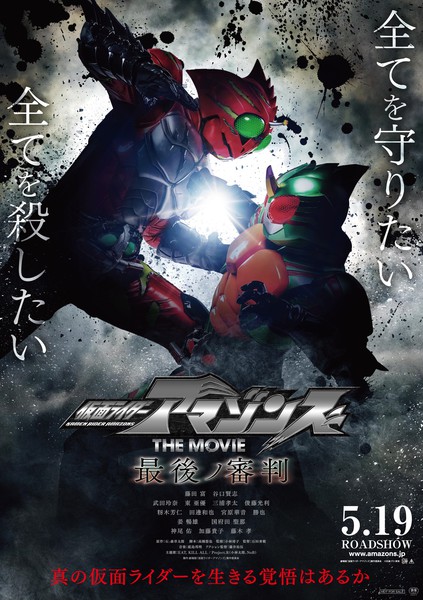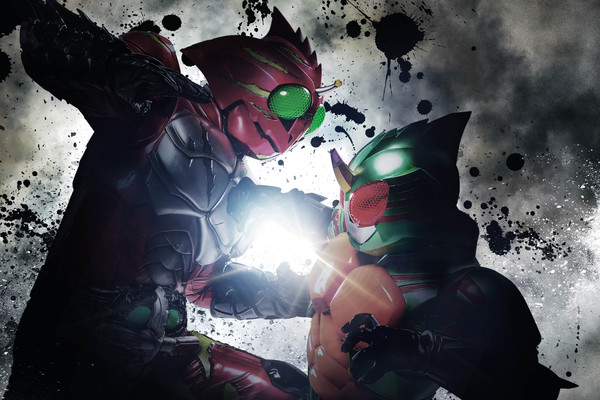 The film serves as the conclusion of the Kamen Rider Amazons series' second season. It will introduce Kamen Rider Amazon Neo Alpha and will feature the final battle between Jin and Haruka, Kamen Rider Amazons Alpha and Omega, respectively.

The official website of Kodansha's Morning magazine also revealed on Thursday that it is serializing a new manga based on Shinjirō's (Fate/Zero, Taboo Tattoo) "Kamen Rider Amazons Gaiden - Hotarubi" one-shot manga. The one-shot debuted on Thursday, and series will launch with "chapter 2" in the magazine's 17th issue on March 29. Yasuko Kobayashi, the screenwriter of both Kamen Rider Amazons seasons, is supervising the manga. The limited series will run in the Weekly D Morning digital manga magazine.
Returning cast members for the film include Tom Fujita as Haruka Mizusawa/Kamen Rider Amazon Omega, Masashi Taniguchi as Jin Takayama/Kamen Rider Amazon Alpha, Rena Takeda as Haruka's sister-in-law Mizuki Mizusawa, and Ayu Higashi as Jin's partner Nanaha Izumi. Yō Maejima and Ayana Siramoto are returning from the second season as Kamen Rider Amazon Neo and Karasu Amazon, respectively. Eiji Akaso is also returning from the second season. Other cast members include Kōta Miura, Mitsutoshi Shundō, Yoshito Momiki, Kanon Miyahara, Katsuya, Kazuya Tanabe, Yu Kamio, Takako Katō, and Takashi Fujiki.
Hidenori Ishida is directing the film with scripts by Yūya Takahashi. Yasuko Kobayashi is supervising the film.
The 13-episode first season debuted in April 2016 on Amazon Prime instant video in Japan, and streamed new episodes weekly. The series premiered on BS Asahi and Tokyo MX in July 2016. The second season debuted on Amazon Prime in April 2017.
[Via Comic Natalie]
Images: © 劇場版「仮面ライダーアマゾンズ」製作委員会 © 石森プロ・東映
---
this article has been modified since it was originally posted; see change history