News

Anime Limited Will Release Penguin Highway in Cinemas

posted on by Andrew Osmond
---
Anime Limited has announced that it will release Studio Colorido's upcoming anime film adaptation of Tomihiko Morimi's Penguin Highway novel. The film will open in Japan in August; Anime Limited's main cinema release will be in 2019, but according to the announcement, there may be screenings in 2018.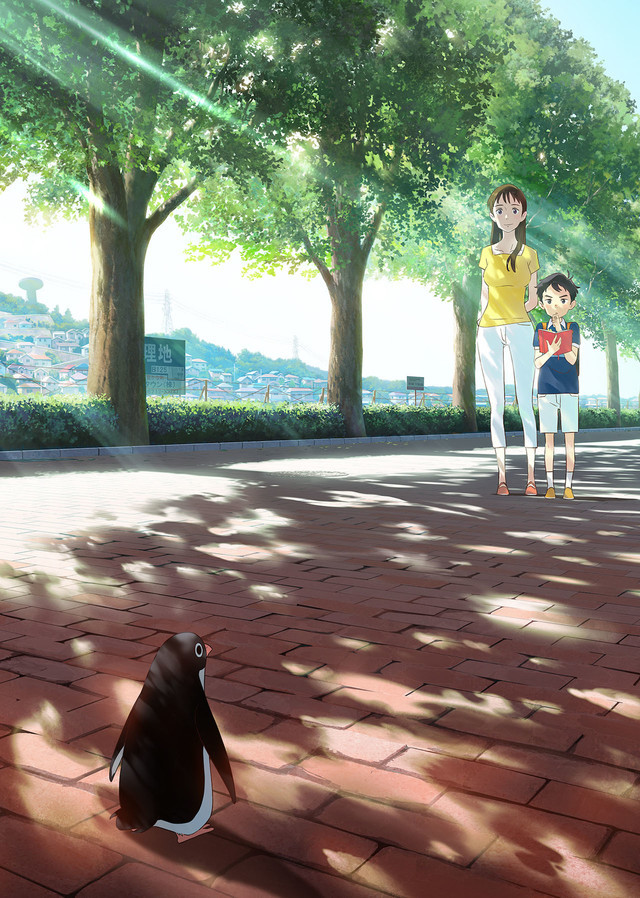 Anime Limited describes the film:
Aoyama is a serious 10 year-old boy who records all of his day-to-day experiences in his notebook. One day in May, penguins inexplicably appear in his home town, despite being located a long way from the sea. When Aoyama sees "Big Sis" – a young woman who works at a dentist's office – drop a soft drink can which inexplicably turns into a penguin, he decides to investigate and resolve the mystery behind these strange events.

Together with his classmates, Aoyama happens upon a strange phenomena which is surely the key to these goings-on. Will their investigation bear fruit, and just how is "Big Sis" linked to these occurrences?
Kana Kita (Byplayers' Jasmine) plays Aoyama, while Yū Aoi (Redline's Sonoshee McLaren, live-action Rurouni Kenshin's Megumi Takani) plays the woman.
Hiroyasu Ishida, who directed Colorido's "Hinata no Aoshigure" and "Fumiko's Confession" shorts, is directing the film as his first feature-length directorial work. Typhoon Noruda director Yōjirō Arai is designing the characters for the film. Makoto Ueda, who wrote and supervised the scripts for anime adaptations of Morimi's The Tatami Galaxy and Night is Short, Walk On Girl novels, returns to pen the script for this film. Umitarō Abe is composing the music.
Madhouse previously adapted Morimi's The Tatami Galaxy (Yojō-Han Shinwa Taikei) novel into a 2010 television anime under director Masaaki Yuasa. Yuasa returned to adapt Morimi's Night is Short, Walk On Girl (Yoru wa Mijikashi Aruke yo Otome) at his Science SARU studio, and the film premiered last April in Japan. P.A. Works adapted both of Morimi's The Eccentric Family (Uchōten Kazoku) novels into two television anime seasons in 2013 and 2017.
---