News

Gust Reveals New Arata na Daichi no Atelier Game

posted on by Rafael Antonio Pineda
Game stars non-alchemist protagonist with 7 alchemists from previous titles
---
Kadokawa's Famitsu.com and Dengeki Online websites both revealed on Tuesday that KOEI Tecmo Games and Gust are developing a new game for its Atelier role-playing game series titled Nelke to Densetsu no Renkinjutsushi-tachi: Arata na Daichi no Atelier (Nelke and the Legendary Alchemists: Atelier of a New Land).
Unlike previous series protagonists, the game's protagonist, Nelke, is not an alchemist. However, the accompanying images for the game show seven "legendary alchemists" from previous entries in the franchise.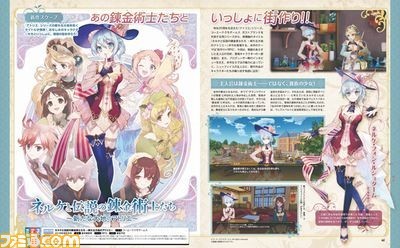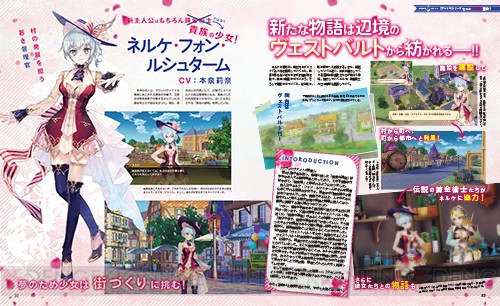 NOCO, the character designer from Atelier Sophie and Atelier Firis, will return as the character designer for the game.
The new issues of both the Weekly Famitsu and Dengeki PlayStation magazines will provide more information on the new game on Thursday.
KOEI Tecmo Games and Gust previously teased earlier this month that they will reveal a "new development" for the franchise on June 14.
The latest game in the franchise, Gust's Atelier Lydie & Suelle: The Alchemists and the Mysterious Paintings (Lydie to Suelle no Atelier ~Fushigi no Kaiga no Renkinjutsushi~), shipped in Japan for the PlayStation 4, PlayStation Vita, and Nintendo Switch on December 21.
KOEI Tecmo Games released the game on the PlayStation 4, Nintendo Switch, and PC via Steam in North America on March 27 and in Europe on March 30.
The Atelier game series celebrated its 20th anniversary last year.
Sources: Famitsu.com, Dengeki Online
Update: More infomation added about previous titles' legendary alchemist returning.
---