News

Summer Wars Screening at Hyper Japan

posted on by Andrew Osmond
Mamoru Hosoda
's cyberspace adventure will be screened in evening session on Saturday July 14, at 7 p.m.
---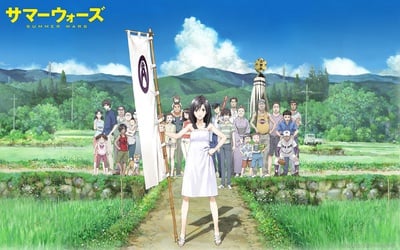 The forthcoming Hyper Japan festival in London has announced that it will screen Mamoru Hosoda's film Summer Wars on Saturday July 14 at 7 p.m. This is part of the second Saturday session of the event.
The festival will also include "Crunchyroll Anime Screenings" at the following times: 1.30 p.m. on Friday, 11 a.m. on Saturday (first session), 3.45 p.m. on Saturday (second session) and 9.30 a.m. on Sunday.
Hyper Japan will run from Friday July 13 to Sunday July 15, at Olympia London near Kensington and Hammersmith (details). Tickets are available here. There are two separate sessions on Saturday, the first from 9 a.m. to 2.45 p.m. and the second from 3.30 p.m. to 9 p.m.
Hosoda's film is an adventure set both in the real world and cyberspace, about one bewildered boy and a formidable Japanese family battling a rogue Artificial Intelligence that could cause disaster in Japan.
---
RightStuf - Anime, Manga and More