News

K: Seven Stories' SIDE:GREEN ~Overwrite World~ Film Opens in Singapore in September

posted on by Rafael Antonio Pineda
3rd film in 6-part film project opens in Japan on September 1
---
Odex announced on Saturday that it will screen SIDE:GREEN ~Overwrite World~ (SIDE:GREEN ~Uwagaki Sekai~), the third film in the six-part K: Seven Stories theatrical anime project, in Singapore on September 13 at GV Plaza Singapura.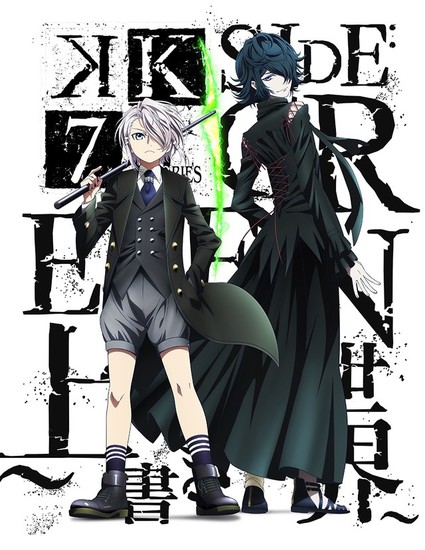 SIDE:GREEN ~Overwrite World~ opens in Japan on September 1, and it stars:
Kazuyuki Okitsu as Nagare Hisui
Rie Kugimiya as Skukuna Gojo
Masakazu Morita as Yukari Mishakuji
Houchu Ohtsuka as Tenkei Iwafune
Kaori Nazuka as Douhan Hirasaka
Hiro Shimono as Kotosaka
A The Idol K anime short will also screen alongside each episode. The shorts star:
Daisuke Namikawa as Yashiro Isana
Daisuke Ono as Kuroh Yatogami
Kenjiro Tsuda as Mikoto Suoh
Jun Fukuyama as Misaki Yata
Tomokazu Sugita as Reisi Munakata
Mamoru Miyano as Saruhiko Fushimi
Kazuyuki Okitsu as Nagare Hisui
Masakazu Morita as Yukari Mishakuji
Odex opened R:B ~Blaze~, the first film, in Singapore on July 19. The film opened in theaters in Japan on July 7. Odex also opened SIDE:BLUE ~Sirius~, the second film, in Singapore on Saturday

The schedule for the rest of the episodes is:
Episode 4 Lost Small World ~Ori no Mukō ni (To the Other Side of the Cage) opens on October 6
Episode 5 Memory of Red ~BURN~ opens on November 3
Episode 6 Circle Vision ~Nameless Song~ opens on December 1
Shingo Suzuki is returning as director and character designer at the studio GoHands the anime. GoRA and GoHands are once again credited for the original story. GoRA is also credited with writing and oveerseeing the series scripts. Mikio Endo is again composing the music. Music group angela is performing all six ending theme songs — one for each of the six parts. The group is also performing the opening theme song "SURVIVE!" for all six parts. Each of the ending theme songs is named after each part's subtitle.
K: Memory of Red is a title of a manga in the franchise, and K SIDE:BLUE, K:SIDE:GREEN, and K: R:B are titles of novels in the franchise. K: Lost Small World is both a novel and a manga. Idol K is a parody book that reimagines if the characters in the franchise were all idols. The sixth episode will tell a new story.
Source: Odex's official Facebook page
---