News

Mega Man 11 Game's Video Shows 'Impact Man' Boss Character

posted on by Rafael Antonio Pineda
Switch/PS4/Xbox One/PC game ships in October
---
CAPCOM began streaming a video for its Mega Man 11 game on Friday. The video previews the boss character Impact Man, and the new weapon "Pile Driver," which is usable after defeating Impact Man.
The game is slated for October 2 in North America, and October 4 in Japan. The game will ship for the Nintendo Switch, PlayStation 4, Xbox One, and PC.
Those who pre-order the game will receive an in-game soundtrack with eight alternative instrumental piano themes. The Japanese collector's edition for Nintendo Switch will include a Mega Man amiibo figure.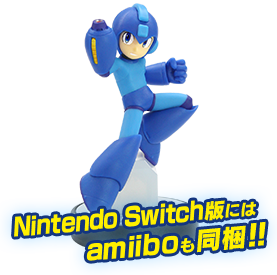 The game will have 3D character models and hand-drawn environments. The game will also have multiple difficulty modes and it will support Remote Play for PlayStation Vita.
CAPCOM further described the game:
To save the day, the Blue Bomber must battle Robot Masters and take their powerful weapons for himself, which now changes the hero's appearance with new levels of detail. The innovative new Double Gear system lets you boost Mega Man's speed and power for a new twist on the satisfying gameplay the series is known for.
Mega Man 10, the latest game in the main Mega Man series, shipped in 2010.
Source: CAPCOM Unity blog, Mega Man franchise's YouTube channel
---