News

Lyrical Nanoha Detonation Anime Film Casts Kōichi Yamadera, Adds Weekly Bonus Shorts

posted on by Egan Loo
---
The official Twitter account for the Magical Girl Lyrical Nanoha Detonation anime film announced more cast members on Wednesday.
Kōichi Yamadera as the unnamed head of the Planet Reclamation Committee
Eiji Miyashita as Andy Penton
Yumiko Ōfuku as Jessica Waverly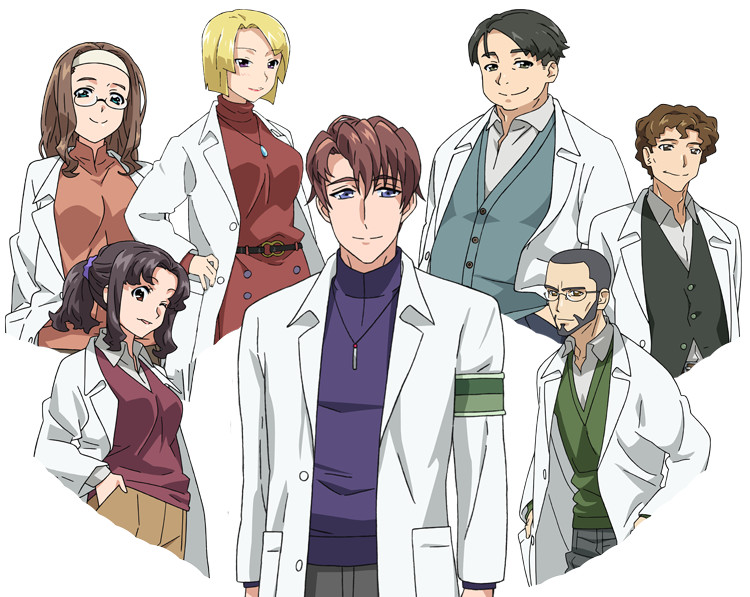 The Twitter account and the anime's website also announced that five new bonus movie shorts will run after the main film. A new movie short will run every week for the first five weeks of the film's run.

A new visual debuted on Wednesday:

The film will open in Japan on October 19. The staff and cast will appear in onstage greetings at screenings on October 19, 20, and 21.
Participating theaters will give each filmgover one of 12 different, randomly distributed mini shikishi art boards illustrated by the character designer. Four different shikishi will be distributed every week for the first three weeks of the film's run.



During the fourth and fifth weeks, participating theaters will hand out one of four different, randomly distributed postcards (two per week).
Starting on Friday, participating theaters will sell advance tickets with bonus clear files, each featuring a key visual from the different releases in the Nanoha franchise.

A remastered edition of the earlier Magical Girl Lyrical Nanoha Reflection film will return to theaters on September 28.
The first film in the two-film project, Magical Girl Lyrical Nanoha Reflection, opened in Japan in July 2017. Eleven Arts screened the film in U.S. theaters on February 9 in Japanese with English subtitles, and also screened the film in Canada on March 2.
In the story, a pair of researchers stay behind on their dying planet of Eltoria with their two daughters, Amitie and Kyrie, in hopes of finding a way to revive the planet. But when the husband Grants falls ill it seems their dream of reviving the planet will die. Against her older sister's wishes, Kyrie sets off with her childhood friend Iris to seek help from a distant alternate world. They arrive in Japan on Earth to search for the key to their planet's regeneration. There, they meet Nanoha Takamachi, Fate T. Harlaown, and Hayate Yagami.

The website teases that the new film will delve into the history between Iris and Yuri, and the tragedy of Eltoria's "Planet Reclamation Committee."
Masaki Tsuzuki, the franchise creator and scriptwriter, is credited with the original work, and also penned the scripts of both films. Takayuki Hamana (The Prince of Tennis, Library War, Appleseed XIII) directed the first film at Seven Arcs Pictures, and both are returning for the second film. Kana Hashidate (Dog Days') drew the character designs, and Shochiku is distributing the films.
The other staff members include:
Chief Animation Directors: Kana Hashidate, Kazunari Niigaki, Osamu Sakata, Yūki Morimoto
Barrier Jacket, Device Design Concepts: Kurogin
Device Setting: Hisao Muramatsu
Effect Setting: Yūta Kiso
Art Setting: Akihiro Hirasawa
Color design: Misako Akama
Color Design Assistant: Keisuke Kamio
Special Effects: Naomasa Fukuda
Art Director: Scott MacDonald
Background Art: Studio Tulip
Director of Photography: Yui Tanaka
3DCG Producer: Garyo Tanaka (FelixFilm)
3D Modeling Director: Tatsuya Shimano (FelixFilm)
3D CG Background Art Director: Naoto Yamaguchi
3D Graphics: Felix Film
Editing: Kazuhiko Seki
Sound Director: Toshiki Kameyama
Music: Misa Chūjō
Nana Mizuki performs the film's theme song "NEVER SURRENDER." The song's CD single will ship on October 24 as the singer's 38th single.
Tsuzuki's Magical Girl Lyrical Nanoha franchise includes four television anime series, two anime films, and numerous spinoff manga. The fourth television anime series, Magical Girl Lyrical Nanoha ViVid, premiered in April 2015. ViVid Strike!, the new television anime by franchise creator and scriptwriter Masaki Tsuzuki, premiered in October 2016.
Source: Magical Girl Lyrical Nanoha Detonation anime's official Twitter account, Mainichi Shimbun's Mantan Web
---