News

Persona Q2 Game Previews 4 Protagonists, Opening Anime in Videos

posted on by Jennifer Sherman
Game ships in Japan on November 29
---
Atlus began streaming an opening anime video and four protagonist videos for its Persona Q2: New Cinema Labyrinth Nintendo 3DS game on Friday. The protagonist videos highlight the protagonists of the Persona 3, Persona 4, and Persona 5 games.
Opening Anime

P3 Female Protagonist

P3 Male Protagonist

P4 Protagonist

P5 Protagonist

The game will ship on November 29 in Japan. First printings will include a collection of background music as DLC and an original theme for the 3DS.
The story will feature 28 characters from Persona 3, Persona 4, and Persona 5, including the female protagonist from Persona 3 Portable. They will be trapped in a labyrinthine movie theater with no exit. There they will meet Nagi, a woman with black hair and white clothes, and Hikari, a girl with downcast eyes.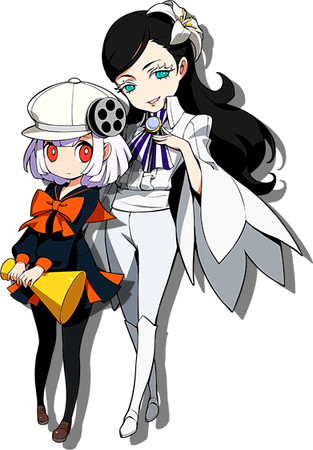 Persona Q: Shadow of the Labyrinth shipped for Nintendo 3DS in Japan in June 2014, and in North America in November 2014. The Etrian Odyssey-style game combined characters from Persona 3 and Persona 4.
---