News

Live-Action RikeKoi Film Unveils Original Characters, February 1 Premiere Date

posted on by Karen Ressler
---
The official Twitter account for the live-action adaptations of Alifred Yamamoto's Rikei ga Koi ni Ochita no de Shōmei Shite Mita (Science [Majors] Fell in Love, So Tried to Prove It) manga announced on Monday that the film, RikeKoi ~Rikei ga Koi ni Ochita no de Shōmei Shite Mita. ~, will open on February 1 in Japan.
The staff also announced the theme songs and three film-original characters. JEY-J's "Tearin' Us Apart feat. A. Rose Jackson" will be the film's opening song while nel's "Wasurenaide" (Don't Forget) will be the theme song. The new characters are all part of a group called "Bunkei Baka" (Humanities Idiots); their cast members include (Note: Character name romanizations not confirmed.):
Dōri Sakurada as Yū Kannagi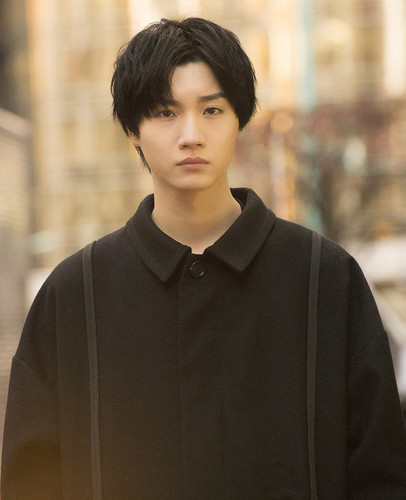 Yūsuke Satō as Tōma Kurosaki


Tsukushi Suzuki as Renka Asahina


A live-action series based on the manga is already airing. The show premiered on September 1 and will run for four episodes.
The show stars:
Nana Asakawa (of SUPER☆GiRLS) as Ayame Himuro

Shun Nishime as Shinya Yukimura


Yūka Yano as Kotoba Kanade


Karin Agino as Ena Ibarada


Tomu Fujita as Kosuke Inukai


The manga centers on Ayame Himuro and Shinya Yukimura, two scientists who are in love with each other. They want to prove that their love can be scientifically proven, quantified, and expressed factually.
The manga launched on G-mode's Comic Meteor website in 2016, and Holp Shuppan published the manga's third compiled book volume last November. The manga has more than 400,000 copies in print.

Sources: Live-action Rikei ga Koi ni Ochita no de Shōmei Shite Mita's Twitter account (link 2, link 3) Comic Natalie
Update: Title translation fixed. Thanks, shosakukan.
---