News

Kimagure Orange Road's Matsumoto Plans to Resume Work Activities

posted on by Crystalyn Hodgkins
Artist experienced relapse of cerebrospinal fluid hypovolemia in April 2016
---

Manga creator Izumi Matsumoto posted on his blog on the Comic-On website on October 1 that he plans to resume activities after more than two years of fighting against his illness. He added that he thinks he can also start posting on his blog again, and asked fans for their support.
Matsumoto had revealed on his blog in August 2016 that he had a relapse of cerebrospinal fluid hypovolemia (depleted cerebrospinal fluid) at the end of April 2016 after he hit his head when someone knocked him over while rushing to catch a train, and he was bedridden for three months. Matsumoto began hospital treatment for the condition in August 2016. Digital Manga Inc. then stated in November 2016 that Matsumoto's condition was "growing worse," and that he experienced seizures regularly.
Matsumoto stated in 2016 that the blue light emitted by LED screens worsened the condition, so he had been unable to use his computer or smartphone, and could not check his emails. He had asked a friend to check his messages while he was being treated.
Matsumoto previously gave up drawing manga in 1999 due to the same illness, but did not receive the right diagnosis until 2004. He returned to work in fall 2005 after treatment.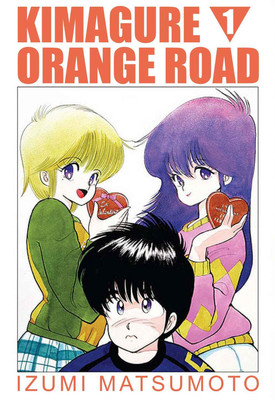 Matsumoto's Kimagure Orange Road manga series ran in Shueisha's Weekly Shonen Jump magazine from 1984 to 1987. The 18-volume story followed a boy with supernatural powers as he dealt with a love triangle between two girls in his high school. Digital Manga Inc. successfully ran a Kickstarter campaign in 2016 to re-translate and publish the manga into English. The company is currently shipping out the books and other rewards to backers.
The manga inspired a popular 1987-1988 television anime series, two movies, and various anime videos. AnimEigo released the television anime series, the first movie, and the later video anime series, while ADV Films handled the second movie, Kimagure Orange Road: Summer's Beginning.

Thanks to Daniel Zelter for the news tip.
Source: Izumi Matsumoto's blog
---