News

Switch Console Breaks Nintendo's Black Friday Weekend Record

posted on by Rafael Antonio Pineda
Console has sold over 8.2 million units in U.S.
---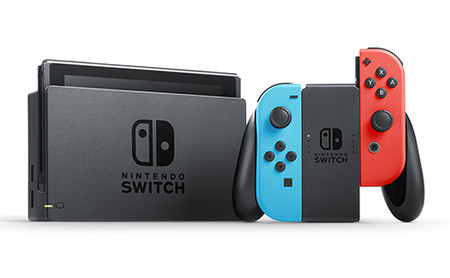 Nintendo revealed on Wednesday that the Nintendo Switch is now the highest-selling console in the company's history during the Thanksgiving-Cyber Monday period (November 22-26), surpassing the sales of the Wii during that same time period in previous years. The time period was also the best-selling week for the Switch in the United States, and was the top-selling video game product online from Black Friday to Cyber Monday (November 23-26).
According to Nintendo, buyers purchased US$250 million in Nintendo products from November 22 to 26. Sales for Nintendo Switch hardware grew 115% compared to the same time period last year. First party Switch games (games developed, produced, or published by Nintendo) topped 1 million units (including digital downloads) from November 22-26, a 78% increase from last year over the same time period.
Combined sales of the Pokémon: Let's Go, Pikachu! and Pokémon: Let's Go, Eevee! Nintendo Switch games in the United States have hit more than 1.5 million units since the November 16 launch (the game recently recorded sales of 3 million units worldwide in its first week).
The Super Mario Party game's lifetime sales surpassed 1 million units in the U.S. as of Cyber Monday, and is now the fastest-selling game in the Mario Party series. The game is also the fifth million-selling first-party Nintendo Switch game in the United States.
Nintendo also reported that the Pokémon Ultra Sun and Pokémon Ultra Moon 3DS games have a combined lifetime sales of more than 2.2 million units in the U.S.
Nintendo also revealed that the lifetime sales of the Nintendo Switch in the United States have surpassed 8.2 million units, and Nintendo 3DS lifetime sales in the United States have surpassed 22 million units. The Super NES Classic Edition console has surpassed 2.5 million units in lifetime sales, while the NES Classic Edition surpassed lifetime sales of 2 million units.
Source: Business Wire via Gematsu
---