News

HIDIVE to Premiere Takunomi. English Dub on December 9

posted on by Karen Ressler
New dubbed episodes to stream on Wednesdays
---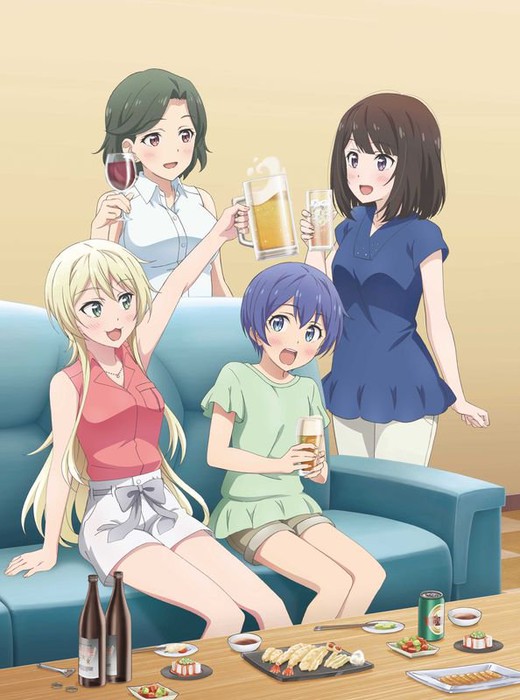 HIDIVE announced on Monday that it will stream the Takunomi. anime's English dub beginning on December 9 at 1:00 p.m. EST. New episodes will debut on Wednesdays. The stream will be available in the United States, Canada, United Kingdom, Ireland, Australia, New Zealand, and South Africa.
The cast, under director John Swasey, includes:
Sentai Filmworks will release the series on Blu-ray Disc on December 18.
The anime premiered on January 11, and Sentai Filmworks streamed the anime through the HIDIVE service. The show shared a time slot with the Dagashi Kashi 2 anime.
Sentai Filmworks describes the anime:
Takunomi. follows the story of Michiru Amatsuki, a 20-year-old woman who just moved to Tokyo to change jobs. She lives in apartment 101 of Stella House Haruno, an all-female boarding house. There, she meets other women of different ages, jobs, and personalities. They all have something in common though: their love for good food and drinks.
Tomoki Kobayashi (Utawarerumono, Akame ga KILL!, Amagami SS+) directed the anime at Production IMS. Katsuhiko Takayama (ef: a tale of memories, Ga-Rei: Zero, Sakurada Reset) wrote the scripts. Shinpei Kobayashi (Castle Town Dandelion) designed the characters. Takatoshi Hamano (Keijo!!!!!!!!, The [email protected] SideM) was the sound director at Magic Capsule. Masato Suzuki composed the music, and Pony Canyon produced the music.
Source: HIDIVE
---