News

23rd Detective Conan Film Reveals Guest Cast Members

posted on by Rafael Antonio Pineda
Ikusaburo Yamazaki
, Mayuko Kiwakita join cast as Singaporean businessman, his secretary in April film
---
The official website for the Detective Conan films revealed two guest cast members on Monday for Meitantei Conan: Konjō no Fist (Detective Conan: Fist of Blue Sapphire), the 23rd anime film.
Ikusaburo Yamazaki plays Leon Lo (Note: Character name romanization not official), once a famous Singaporean detective and criminal psychologist, but now a businessman and management consultant. He is targeting the Blue Sapphire in order to fulfill a certain plan, and faces both Conan and Kaito Kid.

Mayuko Kiwakita plays Rachel Cheong (Note: Character name romanization not official), Leon's capable but mysterious secretary, who stands in Conan's way alongside Leon. Even so, she has her own plans besides Leon's, and gets close to Mōri Kogorō.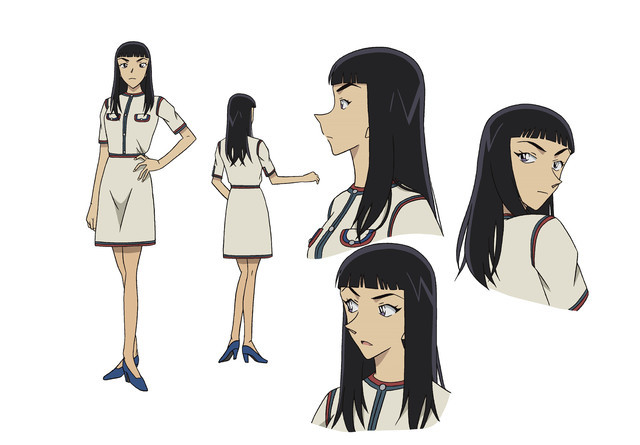 Tomoka Nagaoka (assistant director on Detective Conan: The Crimson Love Letter) is directing the film. Takahiro Ōkura (Detective Conan: The Crimson Love Letter) is penning the script. Katsuo Ono returns to compose the music.
Franchise regulars Minami Takayama, Wakana Yamazaki, and Rikiya Koyama return as Conan Edogawa, Ran Mouri, and Kogoro Mouri. Kappei Yamaguchi reprises his role as Kaitō Kid.
The film will open on April 12.
The film will be set in Singapore, and will be the first Detective Conan film set outside of Japan. Singapore's famous Marina Bay Sands, will be the site of a murder case in the film. The plot will involve a large gem known as the "Blue Sapphire," which sank to the bottom of the ocean at the end of the 19th century.
The film will center on Kaitō Kid, Makoto Kyōgoku, and Conan Edogawa. It marks a return of the Kaitō Kid character to the Detective Conan films since his last appearance in Detective Conan: Sunflowers of Inferno, the franchise's 19th film, in 2015. It is also the first appearance of the character Makoto Kyōgoku in the franchise films. In the film, Makoto, an undefeated karate master with 400 wins, confronts Kid as Kid tries to steal the Blue Sapphire. Meanwhile, Kaitō Kid brings Conan to Singapore against his will.
Detective Conan: Zero the Enforcer, the franchise's 22nd film, opened on April 13 in Japan. The movie is the highest-earning film in the franchise. In Japan, the film has earned more than 9.1 billion yen (about US$80.3 million), and is the eighth highest-grossing anime film in Japan of all time, and the 47th highest-grossing film in Japan in general. As of November 16, the film had earned 11 billion yen worldwide.
Aoyama's Magic Kaito manga revolves around a young budding magician named Kaito Kuroba who follows in his late father's footsteps as the legendary thief Kaitō Kid. The character has since appeared in Detective Conan stories, often as a formidable rival.
Sources: Detective Conan anime film's website, Eiga Natalie
---