×
remind me tomorrow
remind me next week
never remind me
Subscribe to the ANN Newsletter • Wake up every Sunday to a curated list of ANN's most interesting posts of the week.
read more
News

2 More Suspects Arrested in Mangamura Piracy Site Case

posted on by Jennifer Sherman
More than 10 young people reportedly involved in site's operation
---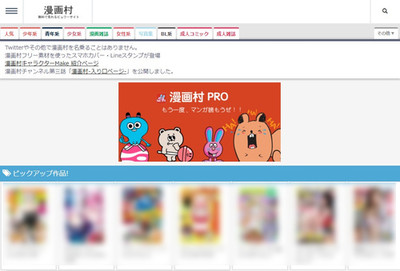 Fukuoka prefectural police and other agencies arrested a 26-year-old man and 24-year-old woman on Wednesday in relation to the ongoing criminal investigation regarding the Japanese manga piracy website Mangamura.
The two Tokyo residents allegedly illegally uploaded Chapter 866 of Eiichiro Oda's One Piece manga onto the website around May 29, 2017. They reportedly admitted to the charges of violating Japan's copyright laws. Police are investigating whether they uploaded additional works without authorization.
The man and woman were reportedly friends of a 28-year-old male named Romi Hoshino, a.k.a. Zakay Romi, the alleged manager of Japanese manga piracy website Mangamura. The Philippine Bureau of Immigration took Hoshino into custody on Sunday. Authorities have detained Hoshino at Camp Bagong Diwa in Taguig City pending deportation proceedings. Japanese authorities had issued a warrant for Hoshino's arrest, and they plan to arrest him upon his deportation to Japan.
Authorities have also issued a warrant for the arrest of one other Japanese man in relation to the case. The Asahi Shimbun newspaper reported on Wednesday that a group of four friends including Hoshino were involved with operating the Mangamura site. The Mainichi Shimbun then reported on Thursday that a group of more than 10 people mostly in their 20s may have been involved in running Mangamura. They allegedly uploaded tens of thousands of volumes of content onto the site. Investigations are continuing, and police continue to seek detailed information from the suspects involved in the website's operation.
The Mangamura site launched in 2016. Japanese authorities revealed in May 2018 that they were actively investigating Mangamura after Kodansha and other publishers filed criminal complaints with police departments in summer through fall 2017. Kadokawa, Kodansha, Shogakukan, Shueisha, and Square Enix are currently considering civil action to recover damages incurred by the authors and publishers.
The Japanese government officially asked internet service providers in Japan to block access to three pirated manga websites including Mangamura in April 2018. Mangamura then became inaccessible on April 17, 2018. However, the Asahi Shimbun newspaper reported on the same day that the site did not shut down due to site-blocking from Internet service providers. According to the newspaper's source from a service provider, the action could not have been performed by anyone aside from the site's administrators.
The Japanese government's request asked the providers to voluntarily block access, but the government plans to create new legislation in 2019 to expand the scope of site-blocking. Currently, the site-blocking law is only applicable to child pornography.
According to Japan's Content Overseas Distribution Association (CODA), between September 2017 and February 2018, users accessed Mangamura about 620 million times. The association estimated that this caused 319.2 billion yen (about US$2.92 billion) worth of damage to copyright holders in Japan during that time.
Sources: The Asahi Shimbun (Amane Shimazaki), The Mainichi Shimbun (中里顕), ITmedia (井上輝一)
---