News

1 Mangamura Suspect Pleads Guilty, 1 Pleads Innocent on 1st Day in Court

posted on by Rafael Antonio Pineda
Suspects arrested in July as part of ongoing piracy site investigation
---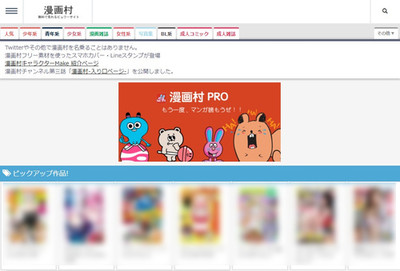 The Fukuoka district court held the arraignment on Monday for two suspects who are allegedly related to the Japanese manga piracy website Mangamura. One suspect pleaded guilty, and the other pleaded not guilty.
The Fukuoka Prefectural Police arrested the pair in July for allegedly uploading Chapter 866 of Eiichiro Oda's One Piece manga, as well as other manga on Mangamura without permission. The 26-year-old male suspect Kōta Fujisaki pleaded guilty, and 24-year-old female suspect Shiho Itō pleaded not guilty.
Both Fujisaki and Itō were reportedly friends of a 28-year-old male named Romi Hoshino, a.k.a. Zakay Romi, the alleged manager of Mangamura. The Philippine Bureau of Immigration took Hoshino into custody on July 7. Authorities detained Hoshino at Camp Bagong Diwa in Taguig City, and deportation proceedings are ongoing. Japanese authorities had issued a warrant for Hoshino's arrest, and they plan to arrest him upon his deportation to Japan. Police also arrested another alleged Mangamura-related individual named Wataru Adachi (37) on August 10.
The prosecution claimed that Fujisaki began handling updates to the site in late 2016, and allegedly began involvement with gathering images for the site in February 2017. Adachi supposedly gave instructions to both suspects. But around April 2017, they began receiving direct instructions from Hoshino, with the suspects receiving payment twice a month.
The Mangamura site launched in 2016. Japanese authorities revealed in May 2018 that they were actively investigating Mangamura after Kodansha and other publishers filed criminal complaints with police departments in summer through fall 2017. Kadokawa, Kodansha, Shogakukan, Shueisha, and Square Enix are currently considering civil action to recover damages incurred by the authors and publishers.
The Japanese government officially asked internet service providers in Japan to block access to three pirated manga websites including Mangamura in April 2018. Mangamura then became inaccessible on April 17, 2018. However, the Asahi Shimbun newspaper reported on the same day that the site did not shut down due to site-blocking from Internet service providers. According to the newspaper's source from a service provider, the action could not have been performed by anyone aside from the site's administrators.
The Japanese government's request asked the providers to voluntarily block access, but the government plans to create new legislation in 2019 to expand the scope of site-blocking. Currently, the site-blocking law is only applicable to child pornography.
According to Japan's Content Overseas Distribution Association (CODA), between September 2017 and February 2018, users accessed Mangamura about 620 million times. The association estimated that this caused 319.2 billion yen (about US$2.92 billion) worth of damage to copyright holders in Japan during that time.
Source: Nikkei
---