News

Le manga Undead Unluck annoncé chez Kana

posted on by Bruno de la Cruz
L'éditeur Kana connaitra une belle fin d'année et annonce la sortie du manga Undead Luck pour la rentrée avec un premier tome à suivre dès le 3 septembre (le tome 2 arrivera en novembre). Après le très bon Bucket List of the dead à paraître le 14 mai, voici une autre histoire mêlant du mort-vivant (mais dans un tout autre registre) !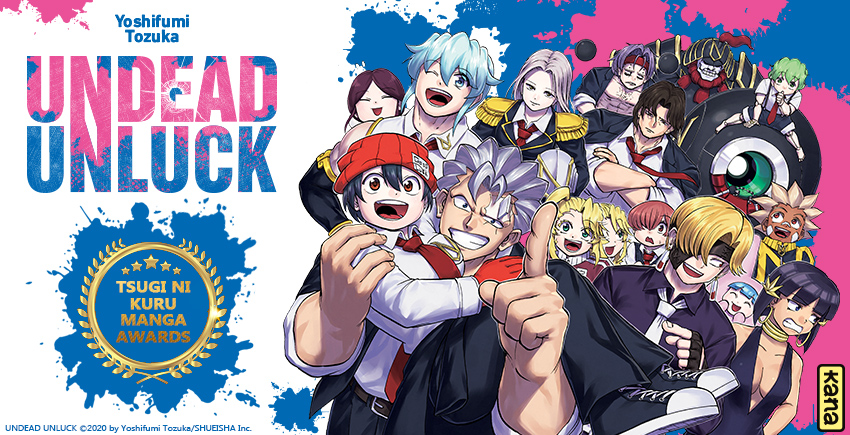 Ce premier titre de
Yoshifumi Tozuka
, dessinateur et scénariste de la série, est arrivé en 2020 dans le
Shūkan Shōnen Jump
de
Sueisha
, comptant 6 volumes à ce jour. Le projet est né du concours jeune talent en 2019, et le titre a raflé la 1
ère
 place de la 6
e
 édition du «
Tsugi Ni Kuru Manga Awards
» . Vous pouvez suivre le
compte Twitter de la série ici
.
Voici quelques planches pour patienter :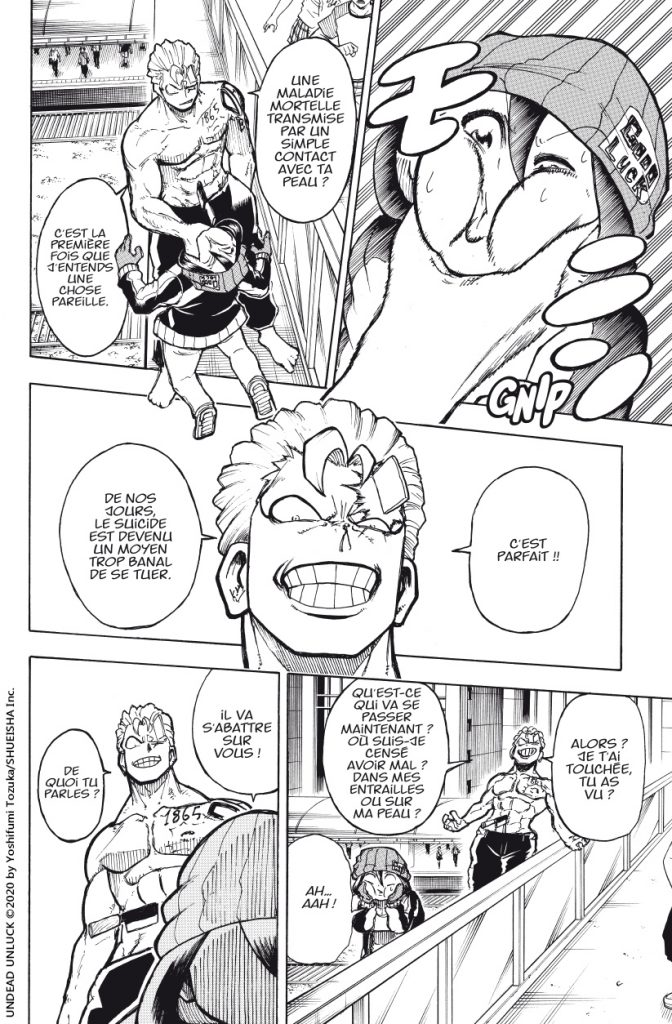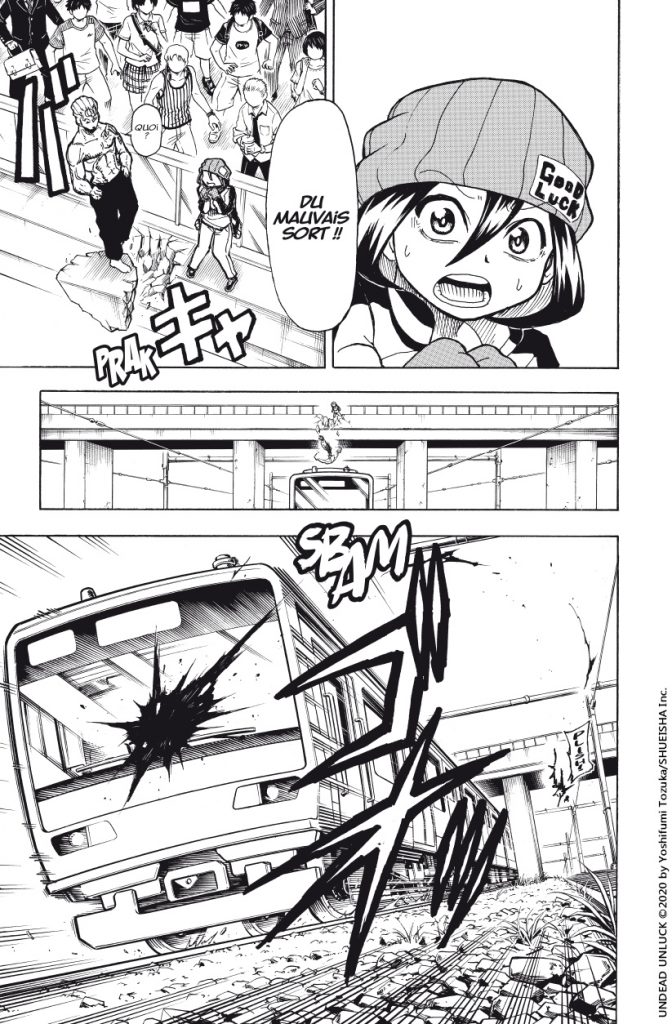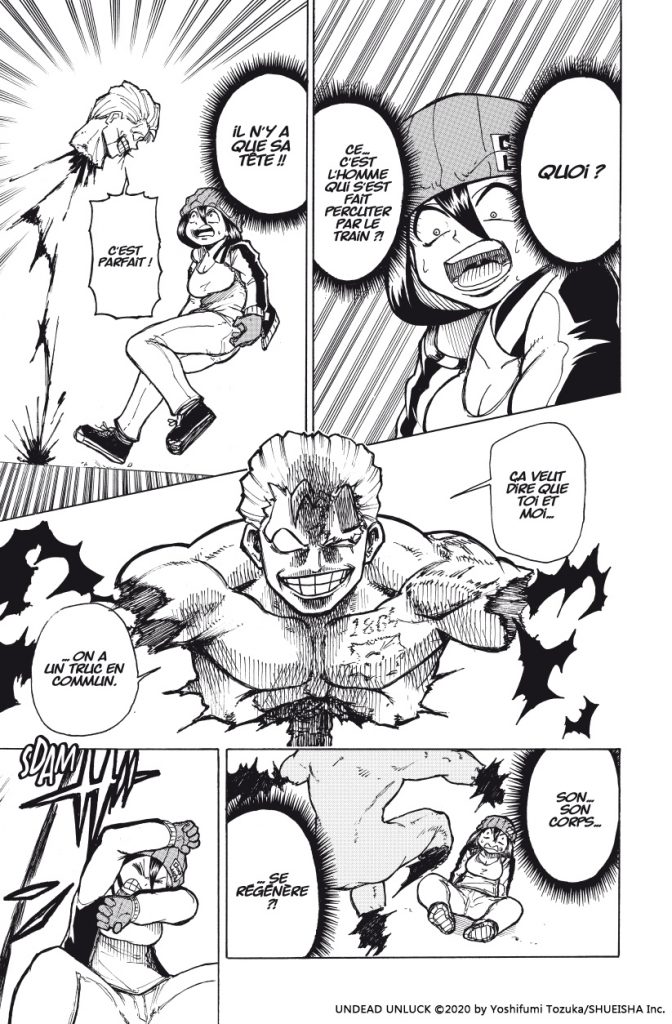 Résumé : "Alors que Fûko, une jeune fille introvertie, est déterminée à se donner la mort, un homme immortel complètement déjanté apparaît devant elle. Il s'agit d'un Undead qui souhaite rester avec elle dans le but de se servir du mauvais sort qui frappe tous ceux qui entrent en contact avec la peau de la jeune fille afin de mourir.
Cependant, ils vont très vite subir les attaques des membres d'une mystérieuse organisation répondant au nom de « l'Union »…"
Source : communiqué de presse Kana
---