News

Pokémon Journeys Anime's Hindi Dub Streams on Pokémon Asia YouTube Channel

posted on by Adriana Hazra
Channel is streaming 1st 4 episodes of anime series
---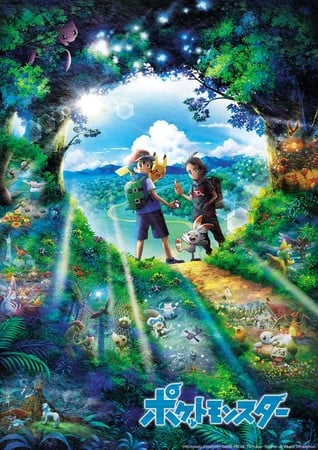 The Hindi YouTube channel for Pokémon Asia began streaming the first four episodes of the Pokémon - Journeys anime series on Friday. The channel will debut one new episode weekly on Fridays at 7:00 p.m. IST.
Pokémon Asia describes the series:
This series follows the adventures of Ash Ketchum and new protagonist Goh, a 10-year-old rookie Pokémon Trainer with the dream of catching every Pokémon (including the Mythical Mew). Together with their partner Pokémon Pikachu and Scorbunny, the two boys will embark on a journey into the great big world of Pokémon where mysteries and adventures awaits them.
Pokémon Journeys: The Series premiered on TV Tokyo and its affiliates in November 2019, two days after the Pokémon Sword and Pokémon Shield games shipped worldwide. The Pokémon X and Pokémon Y games launched worldwide in October 2013.
Pokémon Journeys: The Series had delayed airing new episodes in April 2020 due to the new coronavirus disease (COVID-19), but resumed airing new episodes in June 2020. Pokémon: Twilight Wings (Hakumei no Tsubasa) also delayed its fifth episode from May to June 2020 due to the effects of COVID-19 on the show's production. Gekijōban Pocket Monster Koko, the 23rd anime film in the franchise, was delayed from its planned July 2020 opening to December 2020 due to the spread of COVID-19. Netflix is streaming the film in India.
The English YouTube channel for Pokémon Asia is streaming episodes of the Pokémon the Series: XY (Pocket Monsters XY) anime.
Source: Press release
---