Electric Eel Shock Takes Off on JapanFiles.Com
October 1, 2007 – Japanese indie punk-rock legends Electric Eel Shock arrive on JapanFiles.com with their new release "Transworld Ultra Rock." The album debuts today on the same day of its international CD release.
BIO:
Electric Eel Shock:
Aki Morimoto - Guitar & Vo
Kazuto Maekawa - Bass
Tomoharu 'Gian' Ito – Drums
EES left their native Japan in 1999 to see what they could make of America and they have been on a near constant world tour ever since. Things stepped up a gear in early 2004 with the release of their first commercially available album " Go Europe!" By this time EES had already toured 27 countries on three continents and had little difficulty licensing this album to several labels around the world.
Follow up album "BEAT ME" was written between EES's 27 festival appearances in the summer of 2004 and recording was completed early 2005 in Holland with legendary producer Attie Bauw (Judas Preist, Scorpions, Bootsy Collins etc.).
Links:
www.japanfiles.com/ees
www.electriceelshock.com/
About JAPANFILES.COM:
JapanFiles.com is the only online service that specializes in MP3 sales for Japanese rock artists, with over 250 indie bands reaching their USA fans through our site - rock, hip-hop, punk, and techno! JapanFiles.com is the largest source in the USA for legal downloads of Japanese music and DRM-free. Downloads are only 99 cents each!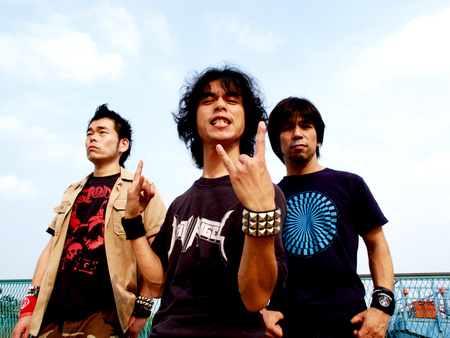 ---
discuss this in the forum (1 post)
|
bookmark/share with:
RightStuf - Anime, Manga and More