Red-Hot Indies Band SpecialThanks Says "Hello" to JapanFiles.com
October 22, 2008 - SpecialThanks, the female-vocal pop-punk band from Aichi Prefecture, formed in 2005. After some changes in their original lineup, the band is now comprised of Misaki (vocals, guitar), Lupin (bass, backing vocals), Sean (guitar, backing vocals) and Nochi (drums).
Their single "You Say Good Bye" was the iTunes Japan Single of the Week with 60,000 downloads in its first 7 days of release, and the song's PV was a Power Push on Japan's Space Shower TV.
Their debut mini-album SEVEN COLORS debuted at Number 1 on Japan's IndiesMusic.com sales charts in August 2008. All tracks on the album are sung in English.
SpecialThanks appears on JapanFiles.com by special arrangement with KOGA Records/Groovie Drunker Records.
SpecialThanks links!
SpecialThanks official MP3s - http://www.japanfiles.com/specialthanks
SpecialThanks official MySpace - http://www.myspace.com/specialthanks777
SpecialThanks video - You Say Good Bye
http://www.youtube.com/watch?v=sD8a_t3fVpc
About JAPANFILES.COM:
JapanFiles.com is the largest online service specializing in MP3 sales for Japanese artists, with over 200 indie bands reaching their USA fans - rock, hip-hop, punk, and techno! All downloads are DRM-free and only 99 cents each!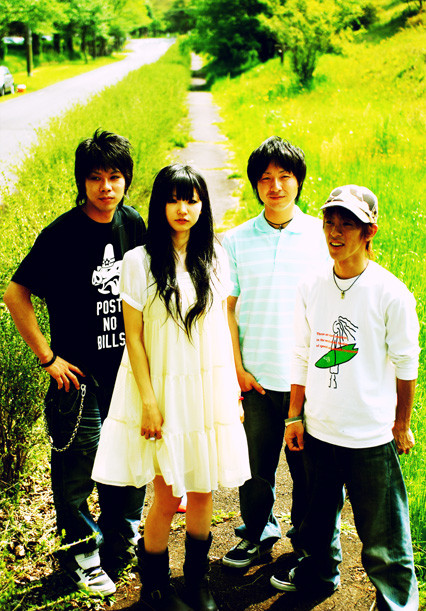 ---
bookmark/share with:
RightStuf - Anime, Manga and More