Arc System Works and Aksys Games, $30,000 to EVO 2014 Pot for BlazBlue
Arc System Works and Aksys Games are proud to announce their contribution to the EVO 2014 fighting game tournament for
BlazBlue: Chrono Phantasma
. Arc System Works will be contributing $20,000 to the pot, and Aksys Games will be contributing $5,000 to the pot. In addition, Aksys Games will sponsor the top U.S. resident of the
BlazBlue: Chrono Phantasma
tournament for a trip to Japan to compete in Arc Revolution Cup 2014 (8/30/2014)! This top player will also be able to choose another
BlazBlue
player to go with them to compete!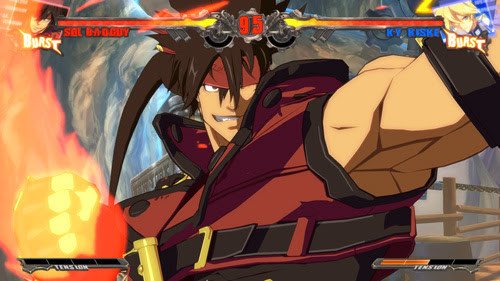 Fans will also be pleased to hear that Toshimichi Mori, the creator of the
BlazBlue
series will be at our EVO booth signing free
BlazBlue
posters! Another special appearance will be made by Kana Ueda, the voice actress of Rachel Alucard, who will be signing free Rachel posters!
Another reason fans might want to stop by our booth is because it will probably be the first time that they'll be able to get their hands on the amazing
Guilty Gear Xrd -SIGN-!
We will also have the new and unreleased
BlazBlue Battle Cards
and
Arcana Heart 3: LOVE MAX!!!!! BlazBlue: Chrono Phantasma
will also be available for fans who need to get some last-minute practice in!
About Aksys Games
Founded in 2006 in Torrance, California, Aksys Games Localization, Inc. is a localization studio and visionary video game publisher specializing in the Japanese-to-English translation of games and committed to publishing unique, multicultural, high-quality interactive content for all current-generation platforms with its talented staff. Its lineup of games includes the
Record of Agarest War
series,
Zero Escape: 9 Hours, 9 Persons, 9 Doors
(Winning "Best Story/Writing" Awards from IGN and Nintendo Power),
Zero Escape: Virtue's Last Reward
(2012 GDC Awards "Best Story" Nominee), the acclaimed
BlazBlue
fighting game series, and
Muramasa Rebirth
. More information about Aksys Games and its products can be found on the company's website,
www.aksysgames.com
.
Copyright © 2014 Aksys Games, All rights reserved.
---