The List
7 Movies That Need Licenses ASAP
by Lynzee Loveridge,

Access to the latest anime releases in Japan is at an all-time high. The convenience of streaming allows viewers access to a huge library of current and past shows with the click of a button. Whether someone wants to watch anime's first ever OVA or keep up with the Straw Hat gang, it's all there. Manga too, while still not at the same level as before the bubble burst, is also holding strong. There does remain one empty spot for anime fans, however, and that's anime theatrical films. Gone are the days Just for Kids Home Entertainment where anime children's films were brought over on VHS (you can thank them for releasing Cyborg 009 as "Defenders of the Vortex"). Even films tied to already released television series can get held up for years. Here's seven anime films still waiting for their day in the states.



Piano no Mori A top-grosser in Japan in 2006, Piano no Mori is a coming of age film based on a manga by Makoto Isshiki and directed by Masayuki Kojima (Monster). It follows two elementary school boys, one from a pedigree family of pianists named Shuhei and another from the red-light district named Kai. An abandoned piano in the forest brings them together when Shuhei discovers that Kai is the only one that can make the rundown instrument perform. Madhouse animated the picture which performed surprisingly well for a stand-alone movie.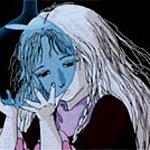 Angel's Egg Mamoru Oshii and Yoshitaka Amano's quiet, highly symbolic exercise in animated art has tragically never made it to the states in its full form. It was however, spliced into a live-action film In The Aftermath - Angels Never Sleep, a sort of B-level post-apocalyptic film with people wandering around in gas masks talking. The live-action feature attempts to apply more plot to Oshii's anime, which originally has sparse dialogue very little "why" attached to its world of flying fish and shadowy men. The result is also unusual but hardly the experience of watching the original from beginning to end. Angel's Egg is important in the same way as Belladonna of Sadness. Hopefully it can get itself the same quality release treatment some day.

Taifū no Noruda Taifū no Noruda (or Noruda's Typhoon) is the first full-scale production by Studio Colorido, who up to this point, had animated some impressive shorts and commercials for Marukome Miso. The story is a combination of dealing with everyday problems, in this case protagonist Shūichi is in a rough patch with his best friend Kenta, and the supernatural when a mysterious girl from space brings a typhoon with her. The movie only runs about half an hour and shows great potential for an up-and-coming studio. I'd like the film to be brought over if only to support Colorido's endeavors in the hopes that it could create longer, more fleshed out works in the future.

Saint Young Men A buddy-comedy about Jesus and Buddha living it up in Japan on a vacation. There's been plenty of talk that this film was skipped over because of Western sensitivities about Jesus being portrayed in a comedic light but that seems doubtful. This may be a comedy, but it isn't satire nor does it have anything political to say about the deities respective religions. It's all very tongue-and-cheek silliness where two holy roommates, who get along quite well, in their everyday life. The humor is comparable too Thermae Romae while also instilling a positive message: two people from different spiritual backgrounds can have a great friendship.



Franchise Sequels In an attempt to pick one most worthy movie sequel to an anime series to feature, I discovered we're actually due for quite a few, even within the last five years. The most obvious is Steins;Gate Fuka Ryōiki no Déjà vu that, while technically licensed, has been held up for almost four years. Other film's are following a similar fate like Accel World: Infinite Burst, Gekijōban Date A Live: Mayuri Judgment, Sora no Otoshimono Final: Eternal My Master, and Beyond the Boundary -I'LL BE HERE- Future. The listed films all add to conclusion presented in their respected shows. It's like we're missing the final episode!



High Speed -Free! Starting Days- It's no secret that some of us Free! fans were more than a little disappointed when it was announced that our favorite swimming guys would be in middle school for this feature length installment. Many didn't find the prospect of 12-year-old fanservice particularly interesting. Looking past that though, the movie is a solid entry for fleshing out stoic Haruka and caring Makoto's friendship. The two are already best friends with the TV series starts, so for fans of the show this elaborates on how the two came to be as close as they are and building their trust between one another.



Mind Game An experiment in style and story-telling, Mind Game is one of Studio 4C's and Masaki Yuasa's earlier artistic exercises. It serves as an interesting beginning for the director that would go on to helm Ping Pong, Kemonozume, Kaiba and Kick-Heart. The heart of the film is rather simple, a group of young people encounter an old man living a simple life and thus re-evaluate their priorities. Nevermind that the old man is living inside a whale and the group ended up there after a high-speed car chase with yakuza. And hey, maybe everyone's actually dead? The film's meaning is up for interpretation and has a lot of meat to chew on underneath its wacky window dressing. Mind Game was available for on Netflix for one year exactly - it's gone now, and there's no sign of a DVD release on the horizon. Someone needs to change that!







The new poll: What anime do you wish would get a sequel?
The old poll: What's your favorite kind of anime merchandise?
Scaled Figures 46.3%
Fashion items (t-shirts, hats, jewelry) 27.7%
Plushies 26.2%
Keychains 22.9%
Wall scrolls 20.6%
Other artwork (cels, postcards) 14.9%
Model kits 9.9%
Blind box figures 9.1%
Office supplies (pencils, pens, stationary) 7.2%
Pillows (including hug pillows) 6.7%
Cosplay accessories (like Proplica) 5.8%
Clear files 3.0%
---
When she isn't compiling lists of tropes, topics, and characters, Lynzee works as Managing Interest Editor for Anime News Network and posts pictures of her sons on Twitter @ANN_Lynzee
.
---
discuss this in the forum (70 posts)
|