×
remind me tomorrow
remind me next week
never remind me
Subscribe to the ANN Newsletter • Wake up every Sunday to a curated list of ANN's most interesting posts of the week.
read more
The Mike Toole Show
Anime's Best Eleven
by Mike Toole,
You just can't separate anime from soccer. I'm not just saying this because we're right in the midst of the pageantry and drama and sporting skill of another World Cup, but because it's literally true—and it cuts both ways. I'm going to be talking about that special intersection of Japanese animation and the beautiful game, but just a couple of days ago I got to watch a celebrated Argentine named Sergio Aguero completely fail to seal the deal on the world stage, leaving his team, the last tournament's runner-up, on the brink of elimination. The guy's nickname is "Kun," which is lifted straight out of Kum-Kum, the adorable little caveman anime series by Yoshikazu Yasuhiko.
Kun's in deep trouble, and so is Mazinger. "Mazinger" is the nickname of Roman Torres, Panama's hulking defender who captained the scrappy Central American side to their very first World Cup. Panama are unlikely to threaten England today—they just don't have the attacking weapons. If they get anywhere, it'll be thanks to the box-to-box play of Torres, who storms forward to score as well as putting up an iron wall of defense, just like Mazinger Z. Yoshi isn't in great shape, either—the Peruvian midfielder may not have much in common with Mario's dinosaur pal (his nickname actually comes from his middle name Yoshimar), but his team has been unlucky despite some glorious attacking play. And unfortunately, despite some reliable play for Vasco de Gama at right back, Glaybson Yago Souza Lisboa, better known by his nickname Pikachu, didn't make the Brazilian national team this time. Like I said, anime and soccer are indivisible.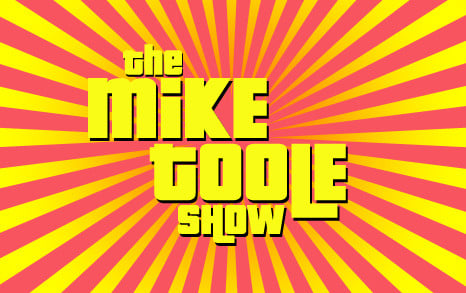 This World Cup has brought with it a spate of fun columns and articles looking at anime and manga's links to the sport. Why just yesterday, Lynzee posted up a fine list of soccer-related anime, one that's a whole lot more up to date than my survey from 2010! I've also seen a number of "Anime's Best 11!" style articles. I eagerly click on these, wanting to know what the writer's formation will look like, who'll wear the captain's armband, and who'll anchor the defense. These articles go straight for iconic heroes with superpowers, putting Goku on the forward line and leaving the elastic arms of Monkey D. Luffy minding the net.

That's good fun, but I'm going to take a different approach – here's anime and manga's Ultimate Eleven, a balanced team taken from some of the medium's best stories about the sport. Let's go over my picks for the squad, the anime/manga origin stories that make them good picks, and the roles they'll play on the field. Think they could challenge Brazil, Germany, England, or Mexico on the field? Let's find out!

Goalkeeper: Mamoru Endo from Inazuma Eleven. How often is the goalkeeper the glue that holds the team together? In the 2014 World Cup, it was undoubtedly Manuel Neuer's excellent positioning, communication with his back line, and distribution of the ball that helped cancel Argentina's attack and open the door for Germany's famous victory. Inazuma Eleven's Mamoru is kinda like that, a proven leader on the field with excellent shot-stopping skills. But in true shonen video game fashion, this kid is also the ultimate locker room guy, one who can always bring in the important players and rally the team when they're down. He's also capable of some top drawer saves learned from his grandfather's secret training notebooks; moves like the Nekketsu Punch, which sends even his opponents' most dangerous shots and crosses spinning harmlessly back to midfield, reflects his modern style.

Left Back: Sho Ohta from Ginga e Kickoff!!. The most important attribute for a soccer field player isn't their passing ability, or their conditioning, or their ability to rip off dangerous shots from all over the field. It's their awareness, their ability to see most or all of the play develop with a single glance on the run. Sho sees the game this way—he seemingly never loses track of the ball, he urges his team forward with no-look passes and hand signals, and he readily follows the attack in despite his diminutive size. Along with that, he's quick enough to beat opposing forwards while defending, and his low center of gravity lets him dig in and shake bigger attackers off the ball.

Centerback: Shigeyuki Murakoshi from Giant Killing. Murakoshi is "Mr. ETU," East Tokyo United's long-suffering defender who sticks with the team when they face relegation, even as his flashier teammates leave for greener pastures. It's that tenacity, his constant willingness to give his all for the team and do anything to win, that makes him so valuable. He's likely the most experienced player on this team, a veteran defender who's been known to single-handedly create a sucker-punch goal and then park the bus defensively, earning wins against teams that seem much better on paper. Murakoshi's a utility man who started his pro career as a midfielder but has played every position on the field. If you're looking for a dark horse, Mr. ETU himself is the darkest.

Right Back: Leon from Dragon League. Look, alright, this is a lion who players soccer. He's a soccer-playing lion! He's World Cup Willy's Final Form! One of the stars of a wonderfully fun series that marries D&D-style fantasy with on-field soccer antics, Leon is this team's Roberto Carlos. He's a practically unbeatable defensive player, brimming with pace, patience, and acrobatic skill, but at the same time, he's got a deadly weapon, a nearly-unblockable long-range shot using his magic golden ball. Both a loyal teammate and a leader in the field, Leon will create a counterattack out of nothing – or take the shot himself!

Left Wing: Kaede Natsukawa from Soccer Girl Kaede. Yōichi Takahashi's illustrated light novel tale of a brave and tenacious young woman seeking glory on the field is long overdue for an anime adaptation, not to mention the similar Nakayoshi manga Nadeshiko Shoot!. Kaede herself is a reflection of Japan's greatest-ever player, World Cup winner (and co-holder of the record for most World Cup appearances—she played in six!) Homare Sawa. Like Sawa, Kaede is an adept passer of the ball, and a potent target on set pieces. It was Sawa's last-gasp goal that sent the 2011 final to penalties. There's no reason to believe Kaede would be any less dangerous.

Midfielder: Tsubasa Ohzora (C) from Captain Tsubasa. Both selecting this young man and appointing him team captain is what you might call a sitter. Yōichi Takahashi's sporting hero is ubiquitous; every young Japanese playmaker is compared to this most famous of sports manga figures. Tsubasa lives in the minds of Japanese fans not just because he's always topical (there's currently a popular Captain Tsubasa mobile game, as well as a TV anime that doesn't seem to be streaming anywhere), but because his is the complete story of a gifted player, from youth teams to professional life and the world stage. Both a dangerous attacker on his own and a charismatic holding midfielder who lives to bring his teammates into the run of play, Tsubasa's importance to Japanese soccer is tough to measure. Yōichi Takahashi's original manga came out when Japan had never been to a World Cup and had a small, struggling league and infrastructure, but he dared to suggest that young Japanese players could not only compete with the best at the club level in Europe, but make it all the way to a World Cup. This all seemed improbable in the 80s, but it all happened in the 90s!

Center Forward: Tsukushi Tsukamoto from Days. Normally, it's tough to pick up a sport like soccer as an older kid and really excel—you're trying to pick up fundamentals like moving on the field as a formation much later than your teammates. But this is sort of an asset to Tsukamoto, who started as a player to form friendships and quite literally ran his ass off in order to make the team. Easily the fittest player out there, this withdrawn forward is the team's Romario. Like the diminutive Brazilian legend, Tsukamoto is physically unassuming, drifts up and down the field on the periphery of play, and never seems like he's particularly fast or strong, but somehow he's always in the right place to receive the ball, then turn and shoot faster than the defense can react. Like Romario, Tsukamoto's a burgeoning genius of the penalty area, a player who can make a few feet of space seem like half an acre.

Midfielder: Tatsuya Mizuno from Whistle!. Tatsuya's a well-known talent, with a powerful and influential coach for a father. But he avoids training with his dad, because he wants to make his own name. This makes him seem introverted, and a bit awkward. But on the field, these are strengths– his concentration and calmness make him ideal for breaking up the opposing team's pressure and starting the counterattack.

Right Wing: Rafael Rodrigo del Franco from Wild Striker. Rodrigo's an outsider, a quiet and fiery midfielder intent on fighting his way into Japan's soccer pyramid, getting a pro contract, and taking care of his family. Once he warms up to his team, though, his potential is truly unleashe—he iInstinctively looks to be part of a system, and can combine well with other players. He's also big, strong, and loves to take on defenders, a good attacking weapon on the wing.

Forward: Shingo Tamai from The Red Blooded Eleven. A classic character from the 70s, Shingo's a reflection of Saitama's real-life footballing culture, which would later give rise to Japan's most popular club team, the Urawa Red Diamonds. Forget Tsubasa's flashy special attacks—they were just influenced by Shingo's wild and crazy special moves, so his opponents had better get ready for the Submarine Shoot, in which Shingo turns away from goal and fires a surprisingly hard side-footed shot, concealing his angle of attack. Shingo's an imposing physical specimen who readily holds up the ball and looks for teammates to spring. Notably, he's absolutely the biggest card risk on the team—not only does he have a wicked temper, his origins as a character date back to 1970, when the yellow/red card system was only just being introduced!

Forward: Shuta Kimita from Tomorrow's Braves. Here's the team's discovery player, one who only starred in a single TV movie from 1979. But '79 was a special year for Japan—it was the year they hosted the FIFA World Youth Championships. The nation was just starting to wake up to soccer in a big way, and were jazzed to host a tournament where World Cup winners Argentina cemented their reputation with a youth win, courtesy of a wily kid named Diego Maradona. Kimita here is another player who came from outside the system, recruited by the Japan Football Association for their youth team when a recruiter spots him helping his girlfriend train horses and notices the young man easily keeping pace with the swift horses. Kimita, whose first name naturally has fans start calling him "Shooter," dreams of facing off against Kempes. Wait, surely they don't mean Mario Kempes, Argentina's great legend who helped get them the '78 World Cup?

Yep, that's him alright! But Kimuta's opponent is actually Kempes II, a Spanish prodigy who trained as Kempes' understudy at Valencia. They even call him El Matador! Shooter's absolutely explosive in the attack; he can make a lung-busting run with the speed of a racehorse at an easy gallop. This kid is ostensibly a forward, but he tangles with el Matador so much that you gotta think he's really responsible about tracking back on the defense. His special attack is a towering bicycle kick from 40 yards out, a joyfully absurd move. I hope we see something like it at this World Cup!

Manager: Robson from Moero! Top Striker. What, did you think I was just gonna go with Tatsumi from Giant Killing? Nah! That guy's stylish, but his go-for-broke approach to strategy works best when his team is a little threadbare and weird. A talented team needs a patient, experienced manager who can handle the clash of styles and egos and create a truly impressive team. The mysterious Robson is seemingly a doctor, but he takes an interest in Moero! Top Striker's protagonist Hikaru; not only does he train the kid, he lets slip that he used to be a notable talent in English football. Yeah, this guy is obviously Bryan Robson, who was still playing when the show aired in 1991 but would soon retire and make his name as a steady and consistent manager at Middlesbrough.

What about the substitutes' bench? Let's go with Captain Tsubasa's Genzo Wakabayashi as goalkeeper, since he's Tsubasa's good buddy and easily the best player Tsubasa encounters (and then teams up with) early in his career. Genzo's old school, a keeper who fights his way through defenders and catches almost anything that comes into his area. On the defense, the bench sports Ichirota Kazemaru from Inazuma Eleven, whose "clone defense" creates multiple copies of himself. Is that a legal move? Probably not! Holding down a defensive midfield spot is Toshihiko Tanaka from Aoki Densetsu Shoot!, who sits deep and has a powerful left-footed shot. At forward, the bench has two players: first, Miki Tsujiwaki from Wild Striker—she's the engine of her high school club team, the captain, and their best attacker, so she'll fit right in. Second, there's the cocksure and handsome Jin Kazama from Days, a perfect wild card. Jin's a gifted player who believes in his own hype a little too much; he may not be a great team player, but he can create chaos in the attacking third and leap on a loose ball.
So there's a compelling and dangerous team from all over the world of anime and manga about soccer. This is definitely an attack-heavy side; can you say "high press"? I sure can! There's also still plenty of soccer anime I didn't even mention, like Ganbare! Kickers, and Forza! Mario, and Ashita e Free Kick, and of course, The Doraemons: Goal! Goal! Goal!!. These shows undoubtedly have bright stars of their own, like Ariaga, Ariaga II, Bariaga, and Pizzosa. So during this latest World Cup, open wide for some soccer! Spend some time thinking up your ideal anime World Cup team, be they from inside or outside soccer anime, and if your favorite is already knocked out, don't fret—the next World Cup, the women's competition in France, is just around the corner.
---
discuss this in the forum (7 posts)
|