Interest

Daily Cosplay

Silent Hill's Pyramid Head

posted on

2012-08-28

12:00 EDT by Bamboo Dong
Taken at Otakon 2012, in Baltimore, MD.
---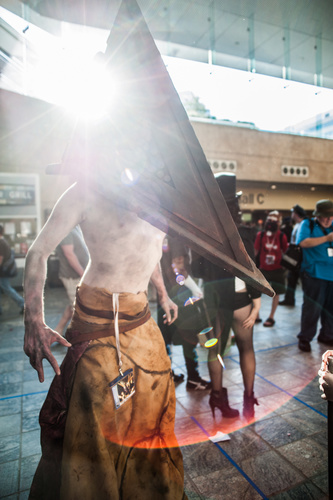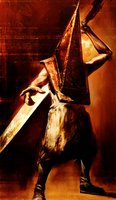 In the above photo, an unidentified cosplayer portrays Pyramid Head from the video game series, Silent Hill. First appearing in Silent Hill 2, Pyramid Head appears soon after protagonist James Sunderland arrives at Silent Hill, prompted by receiving a letter from his dead wife. Pyramid Head has since appeared in other installments of the Silent Hill franchise, and remains one of the most recognized villains of the series.
This photograph was taken at Otakon 2012, which took place on July 27-29, 2012, at the Baltimore Convention Center in Baltimore, MD.
Photo © Mark Chan
To submit a Daily Cosplay photo, e-mail interest (at animenewsnetwork.com). Please include the name of the copyright owner (typically the photographer) of the image, as well as where the photo was taken.
---