Interest

Art of Osamu Tezuka Author to Teach Manga Class

posted on

2010-09-22

23:57 EDT by Gia Manry
Manga history course starts in October in London
---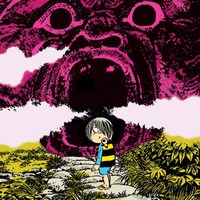 Starting on October 6, author Helen McCarthy will teach a course titled "Manga - History, Context and Culture" within the Art History department of the Workers' Educational Association adult learning facility at the school's London branch. McCarthy says that the 20-week course will include information on manga creator Ippei Okamoto, GeGeGe no Kitarō creator Shigeru Mizuki, kamishibai — a story-telling form that includes the display of paper illustrations — and other topics before discussing Osamu Tezuka, "the God of manga."
Helen McCarthy is the author of numerous English-language books about anime and manga, including the 1993 Anime: A Beginner's Guide to Japanese Animation, Manga Cross-Stitch: Make Your Own Graphic Art Needlework, and the 2009 Harvey award-winning The Art of Osamu Tezuka: God of Manga. McCarthy also co-authored The Anime Encyclopedia with Jonathan Clements.
[Via: AICN Anime]
Image © Shigeru Mizuki / Kodansha
---
The first round of rankings for the Fall 2016 anime season are here - and you won't believe what took the #1 spot! Find out where your favorites rank!
― Our team of reviewers are following 27 anime series of the Fall 2016 season and readers are rating each episode as the reviews go up. So let's have a look at what ANN readers consider the best (and worst) of the season. Keep in mind that these ranki...
Plenty of anime use silly fake brand names in place of real ones - why is that necessary? Justin takes a trip down to WcDonald's for the explanation.
― Jerome asks: Do Manga Publishers and Anime Distributers fear a lawsuit from using a trademark? Watching a lot of anime over the years, I never see real world trademarks if any. They usually just change the name. An example is in "Freezing" they use B...
First he was a super-fan of Dragon Ball - now he's drawing the official manga adaption of Akira Toriyama's Dragon Ball! Find out what makes mangaka Toyotarou tick!
― Dragon Ball Super is a big step for Akira Toriyama's vast and influential action series. It's the first major follow-up to the original Dragon Ball Z storyline in a long time, and it's the first Dragon Ball TV anime series since Dragon ...
Over 30 American comic book artists and writers come together for this compilation of Attack on Titan inspired stories! From its light-hearted parodies to its haunting horror tales, how does this anthology hold up?
― While the publisher Kodansha's claim on the introductory page that the Attack on Titan manga is "the biggest hit in a generation" may be debatable, there's no question that this franchis...
Sword Art Online: Hollow Realization launches in Japan on October 27 and in North America on November 8. Find out what makes this installment so good.
― Bandai Namco Games is set to launch the latest Sword Art Online video game, Sword Art Online: Hollow Realization very soon. The game launches in Japan on October 27. Fans in Europe and North America won't have to wait much longer; the game will be re...
Just in time for the series' 30th anniversary, World of Final Fantasy brings together characters new and old for a lighthearted role-playing adventure that builds on three decades of legacy while crafting its own identity.
― It's been nearly 30 years since the four Warriors of Light crossed the bridge out of Cornelia and into our collective hearts, launching one of the biggest—if not the biggest—RPG ...
B-Project is a bit like UtaPri's calmer little brother - it's fun, it's silly, and it's entertaining start to finish, even if it's nothing new in the boy idol reverse harem genre.
― A large group of uniquely beautiful and talented young men? A slightly eccentric producer? An innocuous and normal (yet secretly talented) young woman thrown into the mix? Bubbly J-pop numbers with slightly feminine chore...
Vegetarianism rarely ever comes up in anime, although meat is almost always on the menu - is it a cultural thing, or something else? Justin gets into it.
― Chris asks: I was wondering if vegetarianism is something practiced by a notable amount of people in Japan. In anime I've only noticed a few cases of characters being vegeterian or vegetarianism being mentioned, so is it correct to assume that it...
Osamu Dezaki's Golgo 13 film is the first to bring the iconic character to life in animation, but does it still hold up today? Paul Jensen take a look. Plus, all this week's new anime releases!
― I tend to drink a lot of tea when I'm writing reviews, so buying a new electric tea kettle a couple of weeks ago has improved my life in a noticeable way. Being able to heat water to exactly the right tempe...
What happens when you try to cram two dozen volumes of manga into twelve episodes of anime? Rebecca Silverman finds out in A Town Where You Live.
― What happens when you take twenty-seven volumes of manga and try to condense it down to twelve episodes of anime? It's an issue that we've seen many times before with mixed results, but in the case of A Town Where You Live, based on Koji Seo (of Suzuka fa...
Don't be scared off by the 1960s publication date - this GeGeGe no Kitaro compilation still holds up, as the yokai boy finds himself up against a variety of spooky villains!
― Drawn & Quarterly's second collection of the late, great Shigeru Mizuki's GeGeGe no Kitaro stories may be named after Nurarihyon, but he actually only features in one chapter. However, his essence definitely permeates the curat...
The Fall 2016 Anime Preview Guide has begun! Check back daily for fresh previews of every new show this season!
Available Now: Girlish Number - Fall 2016 Short Anime - Magic of Stella - March comes in like a lion - Occultic; Nine - Poco's Udon World - Long Riders - ClassicaLoid - Kiss Him, Not Me! - Haikyu! Season 3 - Drifters - Lostorage incited WIXOSS - ALL OUT!! - Keijo!!!!!!! - FLIP FLAPPERS - Brave Witches - and much more!