Interest

Shin Sangoku Musou VS to Feature Link, Samus Costumes

posted on

2012-03-14

16:00 EDT by Crystalyn Hodgkins
Latest Dynasy Warriors
Nintendo
3DS game to ship in Japan on April 26
---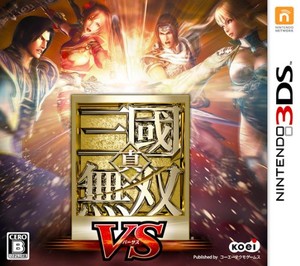 The video game news source Famitsu revealed on Wednesday that the Shin Sangoku Musou VS (Dynasty Warriors VS) video game will feature costumes from The Legend of Zelda's Link and Metroid's Samus. Link will be featured in his design from The Legend of Zelda: Skyward Sword video game. Samus will be featured in her zero suit costume from the Metroid Other M game. Players will be able to dress their protagonist in either of these costumes.
Famitsu has posted images of the costumes on its website.
In Shin Sangoku Musou VS, players can create their own warriors, join forces with historical figures, and battle through an original scenario. Up to four players can team up and fight together in the game's multi-player mode. Nintendo announced in September that players will be able to use the Expansion Slide Pad Nintendo 3DS accessory with Shin Sangoku Musou VS.
Koei Tecmo Games will release the action game on the Nintendo 3DS console in Japan on April 26 for 6,090 yen (about US$73).
---