Interest

New Optimus Prime Toy Transforms into Bearbrick

posted on

2014-05-23

17:00 EDT by Bamboo Dong
Optimus Prime has upgraded his transformation abilities over the years, thanks to plenty of merchandising tie-ins and crossover promotions. His latest trick is changing into Be@rbrick, MediCom Toy Inc.'s bear collectible.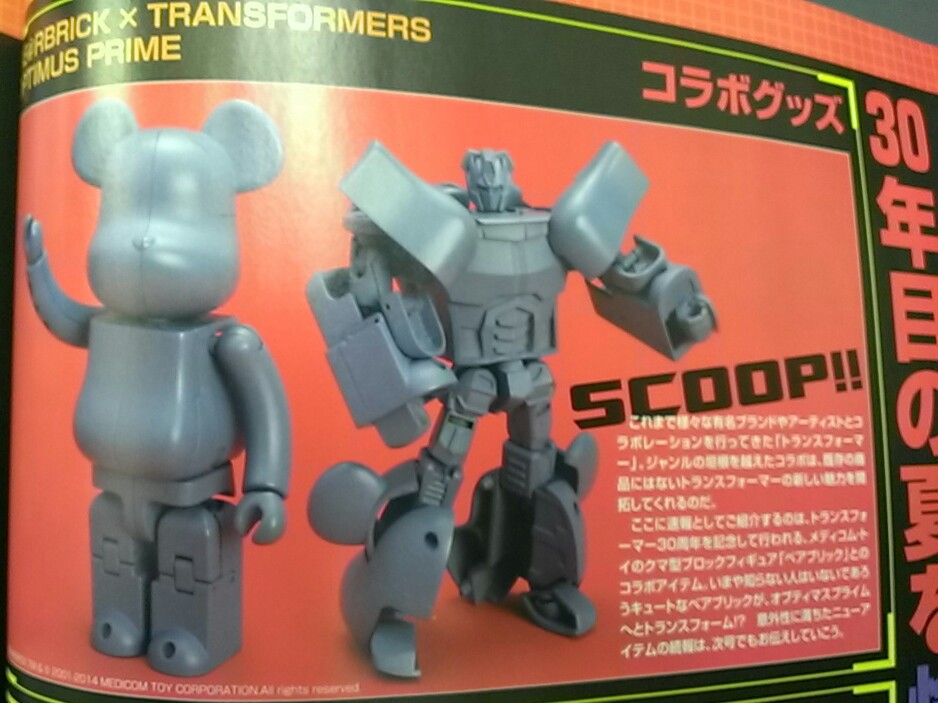 The latest issue of Figure King has an image of the prototype figure showing both the Be@rbrick form, and a more curvaceous Optimus Prime. It's still unknown how the Be@rbrick will be decorated, or how much the figure will retail for.
Recently, Optimus Prime has also been spotted as a pen and a helper at NERV.
[Via Transformer World 2005]
---